Creative Sound Blaster 5.1 VX for your music,
Movies and games provide unparalleled high -quality surround sound effects of board sound cards
SOUND BLASTER VX 5.1 sound card is a better choice for users who pursue higher sound quality.
Music -music surrounding sound effects
The CMSS function can mix any three -dimensional sound audio content to 5.1 surround sound effects, which will be intoxicated by the surround you love.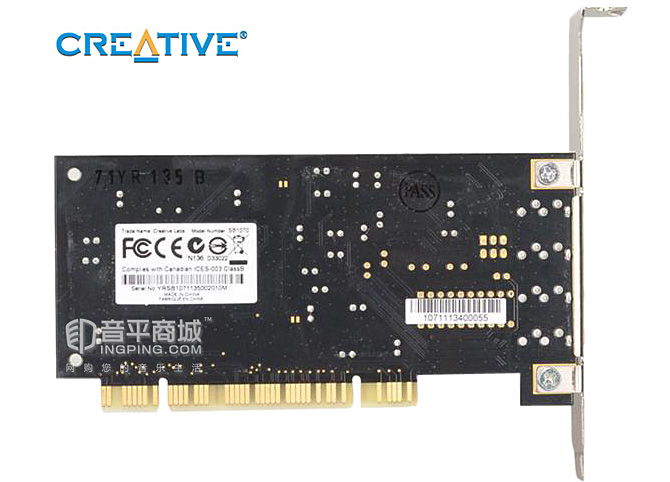 Movie -A surrounding sound of the theater effect
CMSS takes you to enjoy the charming 5.1 multi -channel surround sound effects, and use any DVD playback software that supports DOLBY DIGITAL and DTS decoding software to start the CMSS when enjoying the movie to experience the amazing theater sound effects!
Game -EAX special effect and 3D positioning bring you a real game experience
Experience the real environmental sound effects and fine 3D positioning effects brought by Sound Blaster 5.1 in the game. You can easily judge the exact position of the enemy, so that you are really immersive.
System Requirements
• Intel® Pentium® 4 1.6 GHz, AMD® Athlon XP 2000+ or ​​faster processor
• Intel, AMD or 100%of the motherboard chip
• Microsoft® Windows Vista ™, Windows XP (SP2 or X64 Edition) or Windows 2000 (SP4) operating system
• 512MB system memory and 600MB can be available for hard disk space
• Leisure PCI slot
• headset or source speakers (need to be purchased separately)
Note: Other applications, especially games, may have higher system requirements. For details, please refer to the application of the application.
Main card connectivity:
Linear standard output (front/rear/central/bass)
Linear input/microphone input
Basic parameters
model
Sound blarster 5.1 VX
Sound card type
Built -in
Sound card chip
Sound blarster live
Number of channels
5.1 channel
Output Interface
4 3.5mm interfaces
Other performance
PCI interface.dac is WM8772s provided by Wolfson, which is a 6th pass
The hybrid chip of the road DAC and the 2 -channel ADC can decode the 5.1 channel output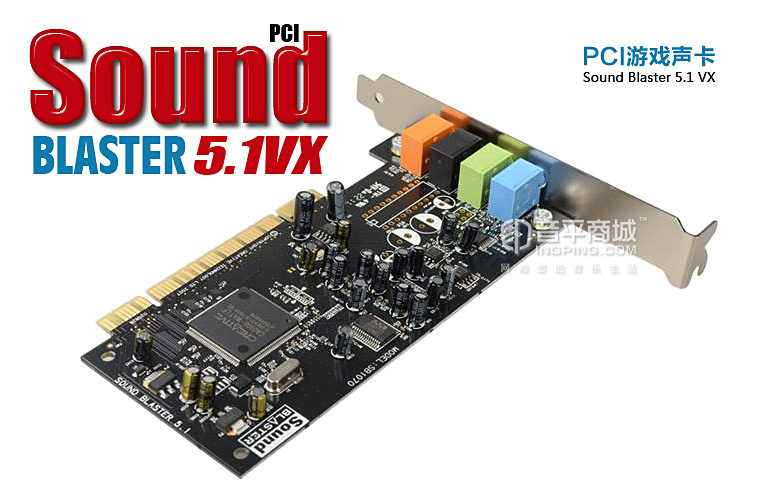 Code the input 2 -channel signal and have a signal -to -noise ratio of 103DB.
packing list
• Innovate Sound Blaster 5.1 VX PCI sound card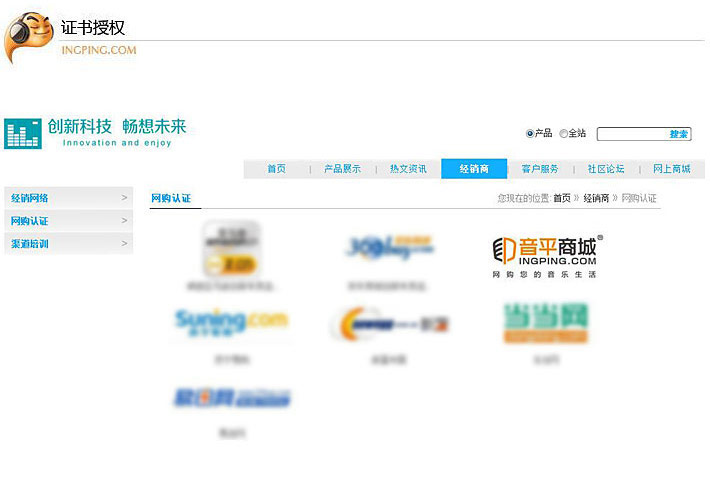 • Quick use manual
• User Guide (electronic version)
• CD driver
• Security manual
Query address: http://www.creativefuture.cn/authen/index.php