Energy saving, comfortable, and convenient!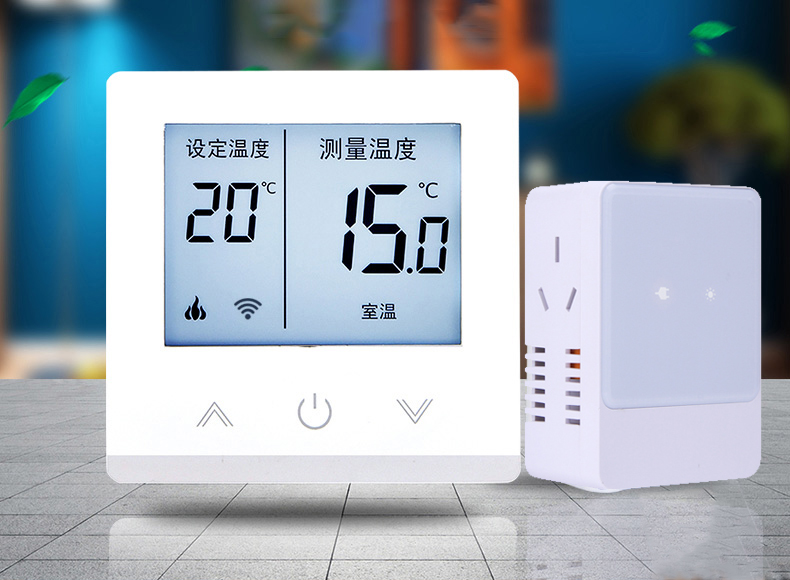 ● The controller of the wall -mounted boiler itself is water temperature control, that is, controlling wall -hanging boilers to supply heating hot water at a certain water temperature. He can only be responsible for the supply of hot water at the limited water temperature and cannot directly perceive the indoor temperature, so the wall -hanging boiler does not know whether the room temperature has met the requirements and whether it needs to be heated. Then, then, then
● The indoor wireless thermostat is directly perceived the indoor temperature. It is the problem of solving the problem that the room temperature has met the requirements or does not need heating.
● The heating requires room temperature. Regardless of whether it is warm or other reasons, as long as the room temperature meets the requirements, it should not be heated. No matter what the water temperature is, this is what the indoor temperature controller can do.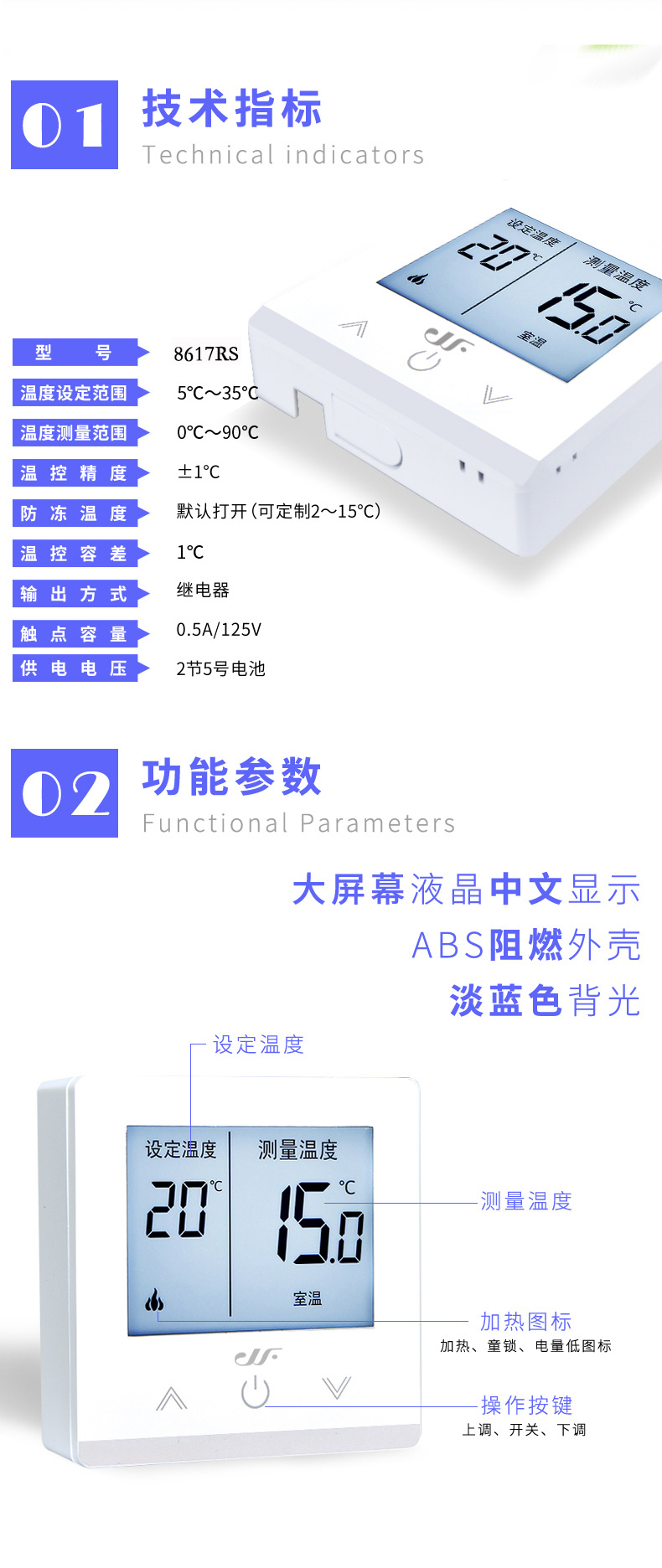 ● Put a metaphor: Pour the land through the water pipe. He is only responsible for adding water to the water pipe. When the water pipe is full, he stops. When there is no water, add water, but he does not know if the land needs to be watered. The actual situation is cloudy, rainy days, sunny days, day, night, and different plants that are different. If someone observes (equivalent to indoor temperature control) in the ground, you can control it according to the actual needs in the field. Water people water.
● Some people will say that the water temperature of the wall -hung boiler can be adjusted, yes! If it is diligent enough, whether it is because the weather is warm and cold or because of the day and night, when the room temperature changes, the wall -mounted wall and hanging on the wall of the wall according to the room temperature can be adjusted at any time: the room temperature is high: the room temperature is high: the room temperature is high: the room temperature is high When he stops heating, the room temperature is low and then heated him. As long as he is diligent enough, you are the indoor temperature controller. The indoor temperature controller can be energy -saving, and the temperature is more accurate than the human body, and the thermostat is not troublesome or lazy.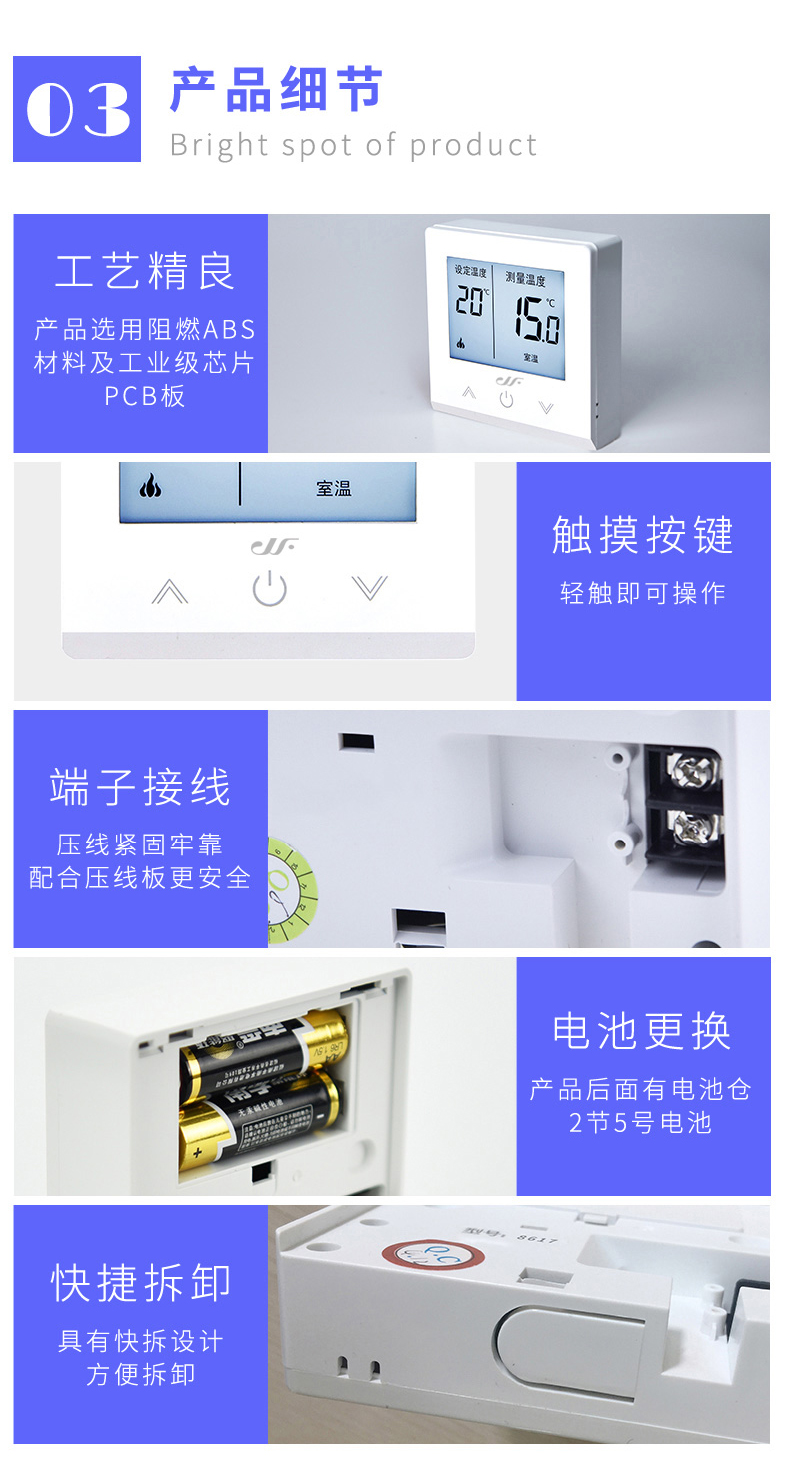 ● The temperature controller is required to heat or stop heating by the temperature set by the room temperature and the user.