As a large factory at home and abroad, Rapoo has always brought various affordable and easy-to-use products to the majority of users. Today's sharing is Rapoo 9300G multi-mode wireless blade keyboard and mouse set, support 2.4G and Bluetooth (4.0/3.0) multiple transmission methods, can switch between multiple devices, up to 4 devices are connected, 1300DPI makes mouse positioning more fast and accurate, 4.9mm body thickness makes the desktop more concise, energy-saving design eliminates the trouble of changing batteries frequently.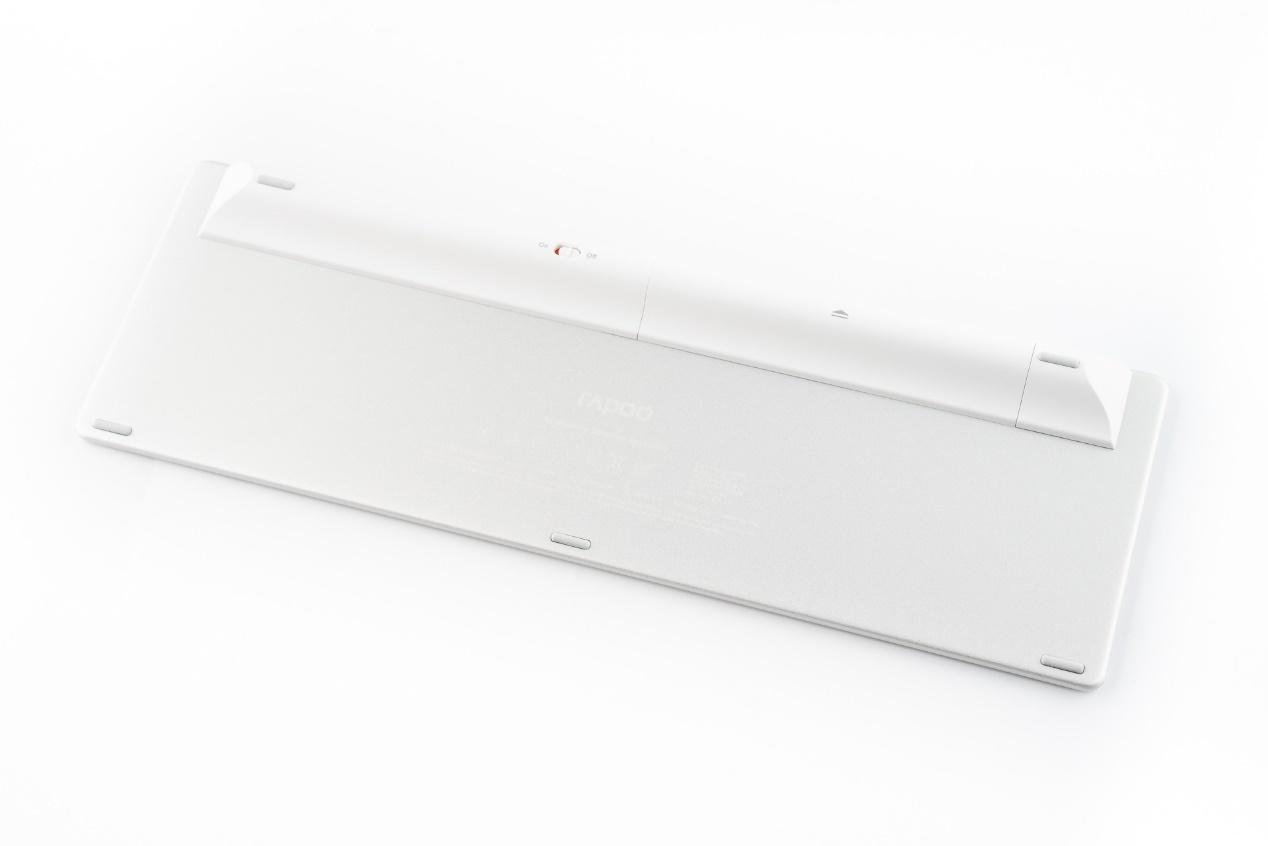 Rapoo 9300G is positioned as a peripheral for office scenes, supporting switching between multiple devices, the keyboard part adopts a slim body design of 4.9mm, the key layout uses a compact type, occupying less desktop space, the edge of the keyboard body adopts rounded hemming, making the rigid keyboard more fashionable, making the desktop more dynamic, the back uses alumina process processing, so that the texture of the keyboard has been qualitatively improved, and the entire keyboard is placed on the desktop to show simplicity.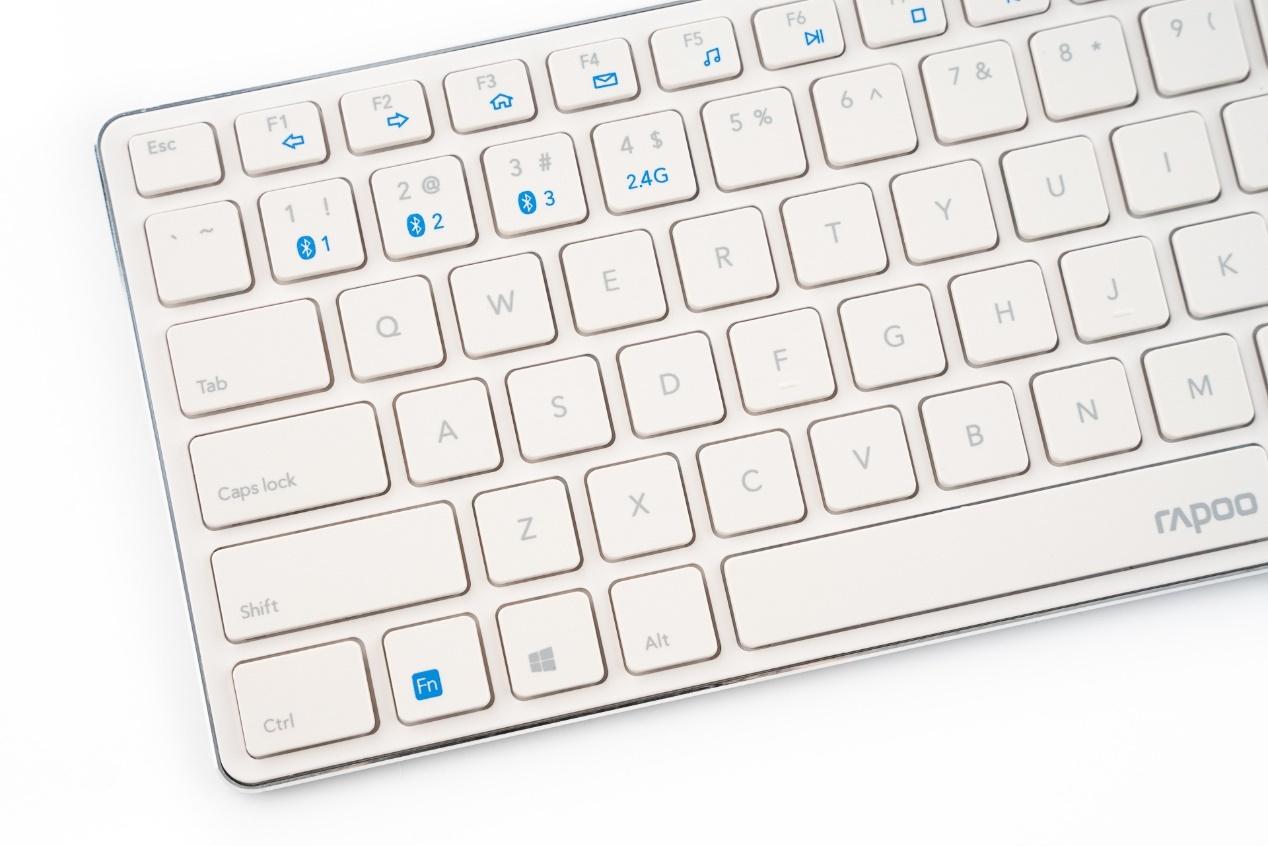 The button part adopts a scissor foot structure chocolate keycap, and the inside is a silicone particle contact, so that the fingers are more evenly forced, and the rebound is fast, which improves the feeling and speed when entering.
Through the function keys, it can be quickly switched between multiple devices, so that one set of keyboard and mouse can control multiple sets of devices at the same time, reducing peripheral costs and improving the use efficiency. Win system multimedia shortcut keys, can quickly switch the Internet, email, multimedia functions, can be efficient office, smooth entertainment.
On the back of the keyboard, the battery compartment is designed to convex the cleverly realize the angle of the foot support, making the keyboard more ergonomic, and the foot pads set around make the keyboard more stable on the desktop and will not slide easily.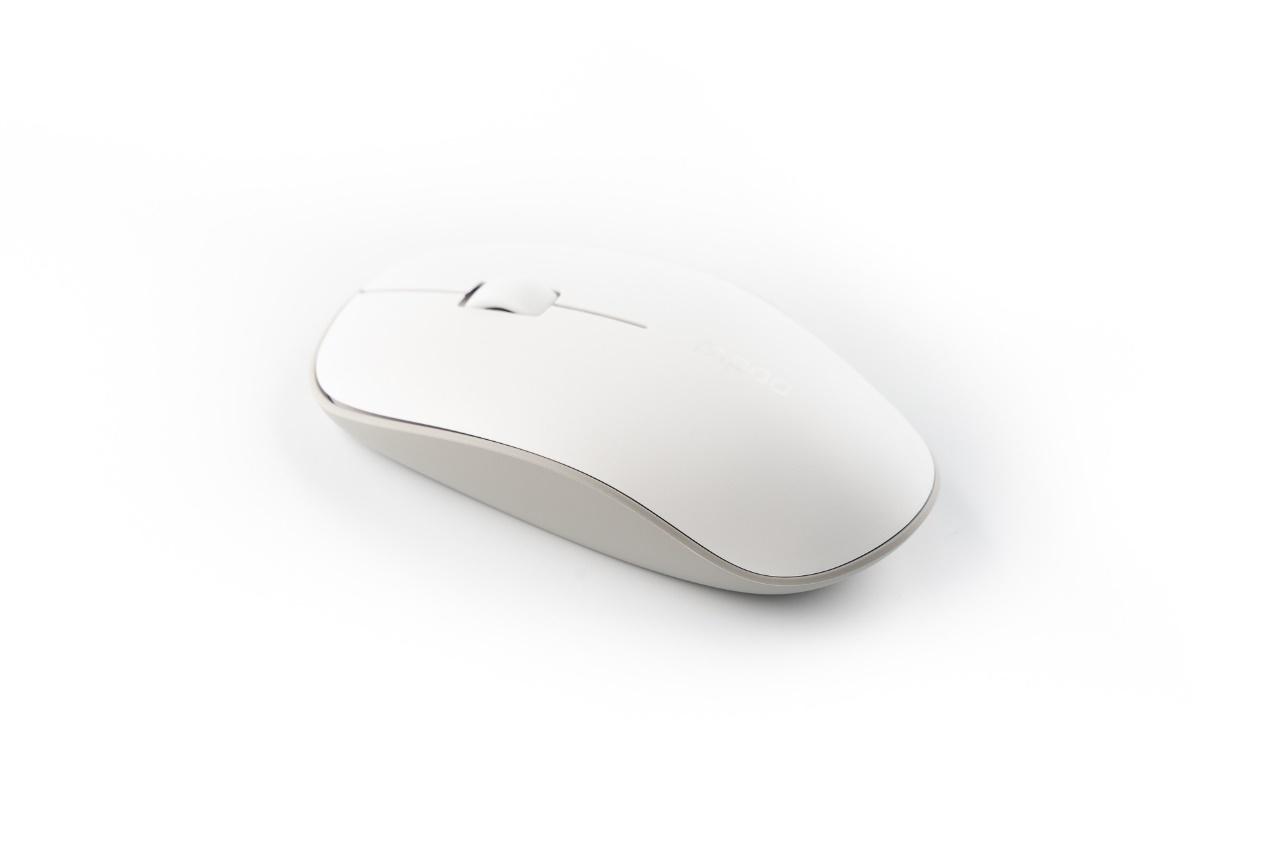 The mouse part, the upper cover is white, with ergonomic design, matte surface treatment, delicate and small, and comfortable for a long time.
On the back of the mouse, you can see that there are foot pads around it, which is convenient for the mouse to slide on the surface of the object, and the 1300DPI tracing engine is suitable for a variety of surfaces, which greatly increases the use scenarios.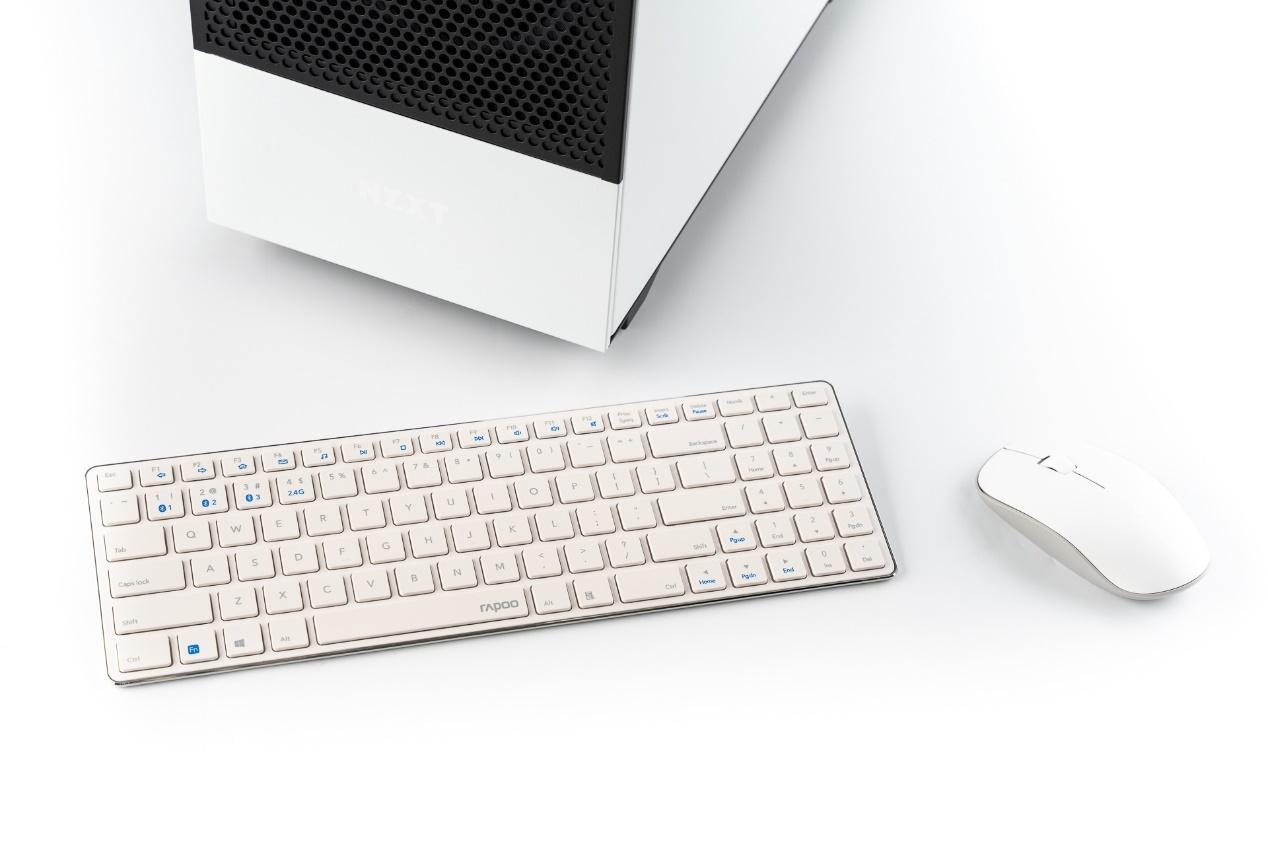 The side of the mouse uses a light gray shell, and the micro-arc design makes it comfortable to operate for long periods of time.
The keyboard uses two AAA batteries, and the mouse uses one AA battery, and the battery life can reach 12 months and 9 months respectively, eliminating the trouble of frequent battery replacement. The whole set of equipment is white and gray color matching, for users who want to build a white theme desktop and want to pursue cost-effectiveness in peripherals, Rapoo 9300G keyboard and mouse set is a good choice.