As we all know, lightning has always been the natural enemy of electrical equipment, and the same is true for integrated light source LED high bay lights. At the same time, during the lightning season, the construction efficiency of the work team will be relatively reduced. In today's era, lightning protection technology is constantly improving, so that LED high bay lamps can also effectively prevent lightning. However, how can we do it in the weather of lightning, more effectively so that LED high bay lamps are not damaged by lightning?
LED high bay lamps have the following three ways to defend against lightning:
1. Combination of external lightning protection and internal lightning protection: Now the general LED high bay lamp is a conductor material used externally, which itself is equivalent to a lightning rod. The internal lightning protection system refers to the internal protection of the LED high bay lamp by grounding, setting voltage protection and other methods. The system prevents induced lightning and other forms of overvoltage intrusion that can cause power supply destruction, which cannot be guaranteed by external lightning protection systems. The two are complementary and complementary.
2. Lightning protection equipotential connection: In order to completely eliminate the destruction caused by lightning, general electrical appliances should be connected with overvoltage protectors for equipotential connection, and the interface of each inner protection zone of LED high bay lamps should also be connected with local equipotential, which means that each local equipotential connection of LED high bay lamps should be connected to each other, and then connected to the main equipotential.
3, set up lightning protection zone: this is a more direct and early general way to prevent lightning damage, and at present, for LED high bay lamps, in addition to power equipment, some communication equipment will be set up to control the switch and brightness of street lights, these equipment and power supply need to be placed in the lightning protection zone, the protection area is directly shielded by the shell. Since the electromagnetic field here is much weaker, it will also be much less destructive to lightning.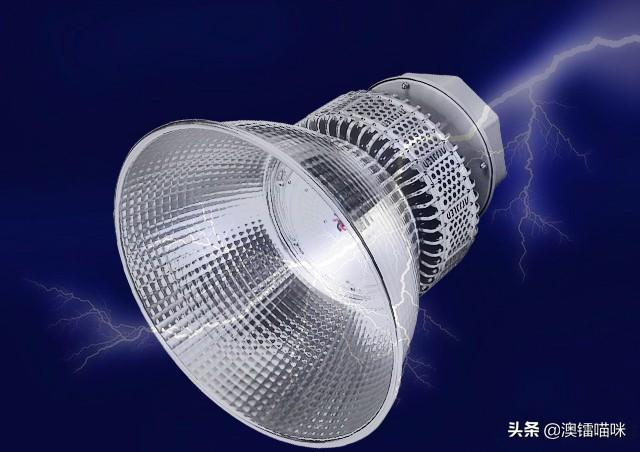 The above three methods can prevent LED high bay lamps from being damaged by lightning when working, resulting in lamps not working normally. In addition to the above three points, there is also a high-quality protection equipment, using lightning protection module and overvoltage protection module, lightning protector can connect the protection system into the equipotential system in a short time, so that the ports of the equipment are equipotential. At the same time, the huge pulse energy generated by lightning strikes in the circuit is released to the earth through a short route, reducing the potential difference at each interface end of the equipment, thereby protecting the equipment.