For content creators with retouching, video editing and other needs, a high-quality monitor with accurate color and wide color gamut can meet their high requirements for picture quality, but professional monitors on the market are generally not cheap. And today's evaluation experience of this Philips 256P1FR, with 2K resolution, high color gamut AH-IPS panel and Type-C port supporting 65W reverse charging at a price of 2000 yuan, is a people-friendly quasi-professional display, let's take a look at its performance.
Specifications

Screen size: 25 inches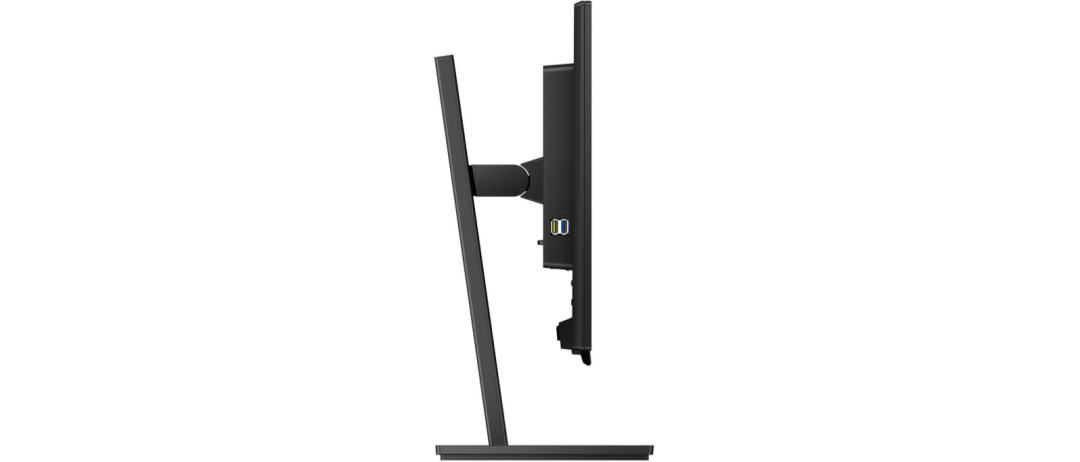 Panel type: AH-IPS
Maximum resolution: 2560 ×1440@75Hz
Screen brightness: 400 cd/m
2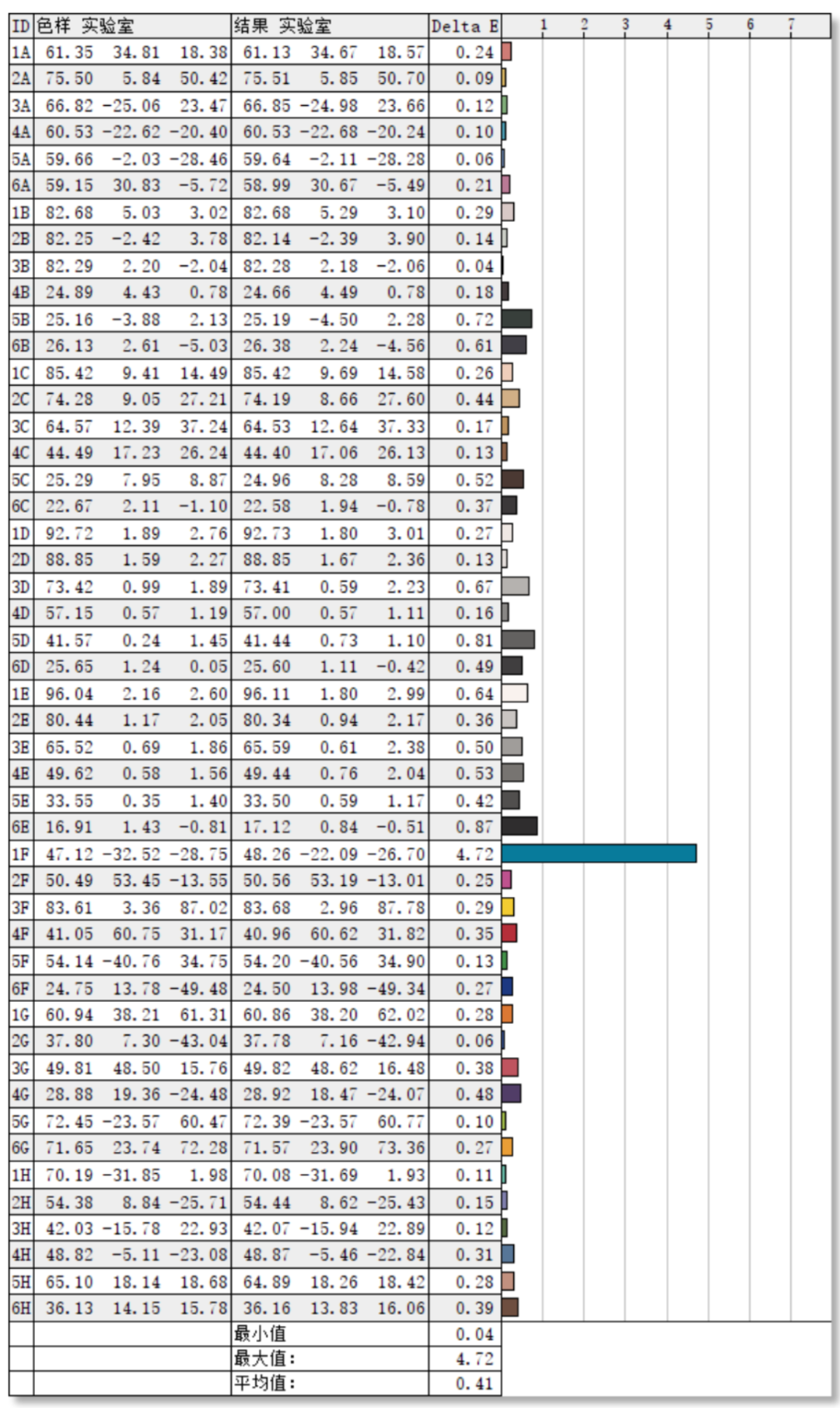 Contrast ratio: 1000:1
HDR:Display HDR 400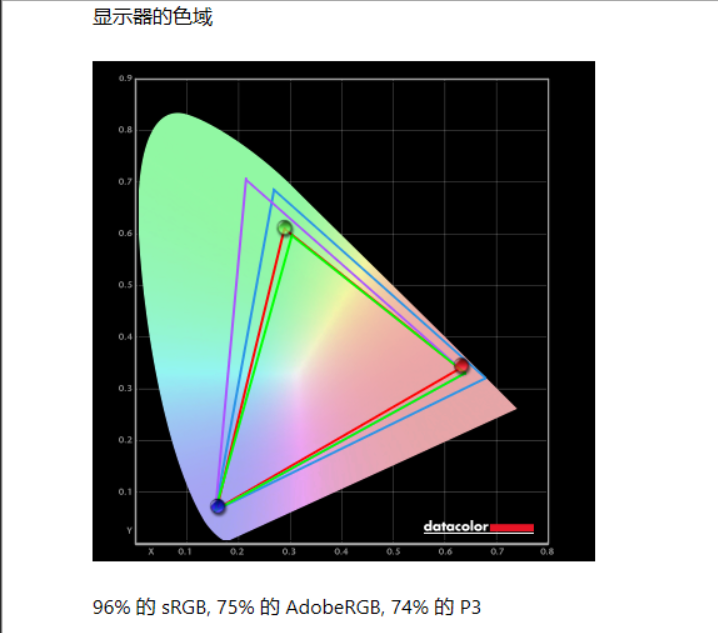 Response time: 4ms
Nominal color gamut: NTSC 110%, sRGB 130%, Adobe RGB 109%
Display interface: HDMI 2.0×1, DP 1.4×1, USB-C 3.2 Gen2×1
Reference price: 2399 yuan
Narrow borders on four sides, the design is simple without losing details
Philips 256P1FR design biased to business office style, the whole machine adopts pure black color matching, four sides of the narrow border design, than the traditional three-sided narrow border display field of view is wider, users will pay more attention to the content displayed on the screen, help to increase the immersion during work. At the same time, the lower border of the display is not set with a logo, and the front visual perception is very simple and low-key. Of course, in addition to the improvement of appearance value, as a professional productivity tool, the four-sided micro-narrow border design can effectively avoid the interference caused by the wide border to the picture when using multiple monitors for splicing use.
The back of the display is spliced with two different materials, the center shell is matte, and the four-sided shell is made of metal brushed material, and the two different materials bring about a layered change, so that the display looks less monotonous and more textured. In terms of body volume, the Philips 256P1FR is 50% thinner than the previous generation P series display, and the space utilization is higher. It is worth praising that although this display is relatively thin and light, it still adopts a built-in power supply design and has an independent power switch button, which greatly improves the convenience of disassembly and assembly.
The buttons of the fuselage are concentrated in the lower left corner, the button position and the button icon of the OSD menu interface are corresponding, and you can easily perform blind operation after a little familiarity, and the efficiency and experience are not worse than the joystick. Above the left and right heat dissipation grilles, the Philips 256P1FR each has a built-in 3W speaker, which is not very powerful, but it is more than enough for previewing and editing video.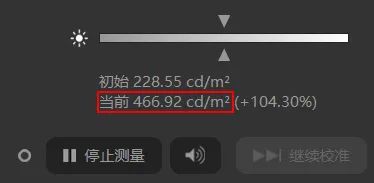 In addition, there is a Power Sensor behind the screen, which can detect whether the user is in front of the display by receiving infrared signals, and when the user leaves the office, it can automatically put the screen into sleep mode, saving energy and protecting personal privacy. In addition, the light sensor adopts a smart sensor, which can adjust the brightness of the picture according to the indoor lighting conditions, and obtain excellent picture quality with low power consumption. If you don't use or need to splicing the screen vertically, you can fold it behind the screen, and you can see from these small details that the design of this monitor is more user-friendly.
Rich interfaces, desktop office is more efficient
The Philips 256P1FR is equipped with a new generation of SmartErgoBase ergoBase, which can be turned into a wall mounting hole by removing the four screws at the back bracket mount, supporting 100mm × 100mm VESA mounting brackets, which are easy to install and adjust. Like the back of the monitor, the square base is designed in two materials, the outer ring is matte, the inner ring is brushed with metal, and the large base makes the display more stable when placed.
The display not only supports -5 ° ~ 35 ° tilt angle adjustment, 150mm height lift, but also supports left and right 180 ° and 90 ° rotation adjustment, especially the left and right 180 ° rotation adjustment is relatively rare in the same type of display, larger rotation angle for others to show the picture to provide convenience, but also can easily switch to vertical display. For users, the high degree of freedom of adjustment can put themselves in the most comfortable posture at any time to work and create. The monitor arm also features a cutout design for easy cable routing.
Philips 256P1FR has a rich interface, it has DisplayPort 1.4 input interface, HDMI 2.0 input interface, DisplayPort output interface, RJ45 Gigabit Ethernet port, 3.5mm audio interface, USB Type-C 3.2 Gen2 interface (support PD 65W reverse charging) and 4 USB 3.2 x 4 ports (yellow interface supports 15W fast charging). The display's powerful expandability allows it to turn into a desktop hub for easy cable management for a clean, professional desktop workspace.
Use the included Type-C cable to connect to the display, not only support video transmission, but also support up to 65W reverse charging function, connect to notebooks, mobile phones, tablet screen projection only need to connect a TypeC data cable, no need to additional power to the device. At the same time, rich interfaces can also connect keyboards and mice, mobile hard disks, network cables and other cables that are usually plugged into the chassis, and a line can do everything, which is very friendly to laptop mobile office users. DP out interface also supports daisy chain multi-screen series expansion function, through DP line to connect multiple monitors in series, to achieve screen expansion and replication, convenient for professional users to work more efficiently.
The charging power when connected to the iPad can reach 31W
2K resolution AH-IPS panel with excellent color performance
The Philips 256P1FR is equipped with a 25-inch LGD original AH-IPS screen with a resolution of 2560×1440, and each display comes with a factory inspection report. For professional monitors, the most important thing is color gamut and color accuracy performance, and to further understand the performance of the display panel, we used the SpyderX ELITE colorizer for testing. The instrument measured that the sRGB color gamut of the display is 100%, 75% of AdobeRGB and 74% of the P3 color gamut coverage, which meets the requirements of professional retouching displays, after all, the color gamut of mainstream JPG photos is sRGB. In the 48-color color accuracy test, we can see that the minimum color accuracy of the Philips 256P1FR is only 0.04, and the average delta E value is only 0.41, which is an excellent color performance.
In addition, this screen is also certified by VESA DisplayHDR 400, which is enough to provide higher screen brightness, contrast and richer colors, and when editing HDR material or processing high-latitude photos, there will be no SDR screen "overexposure" and "underexposure", and has a good display dynamic range. In order to test its brightness, we used DisplayHDRTest with DisplayCAL color calibration software to measure that the maximum peak brightness of this display in HDR display mode can reach 466.92 cd/m
, fully compliant with the DisplayHDR 400 standard.
In actual use, Xiaobian uses this monitor for photo post-processing experience is very good, the dark details of the photo are excellent, the 25-inch + 2K resolution ensures the delicate display effect of the display, and the photo exported after adjusting the display color gamut to sRGB mode has no color aberration when viewed on the mobile phone. With the technology of SmartImage, choosing the appropriate display mode for different scenes can obtain a better look and feel, such as opening the EasyRead mode when reading, and the display will change to a black and white mode similar to "electronic paper book", bringing a paper-like reading experience. If you need to face the screen for a long time, Philips 256P1FR is also equipped with TUV Rheinland certified flicker-free low blue light technology, which can use LowBlue mode to effectively reduce the damage of blue light and flicker to the user's eyes and ensure that the user has a comfortable visual experience.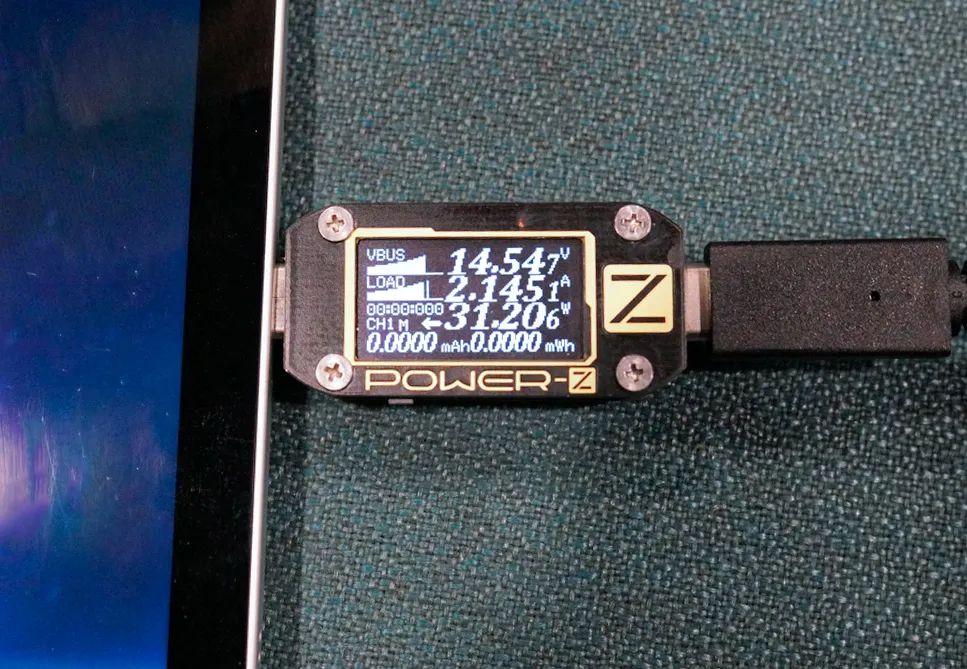 Summary: Affordable quasi-professional monitors
As a professional display, Philips 256P1FR is more balanced in all aspects, with a four-sided micro-narrow border design with excellent visual effects, and the SmartErgoBase ergoBase with high degree of freedom can adapt to different sitting postures and vertical screen use needs, and can easily realize various multi-screen splicing modes with ultra-narrow borders. From the perspective of productivity, this 2K display has excellent and delicate display effects, color accuracy and color gamut performance have reached the professional level, in addition to rich interfaces, foldable Power Sensor, built-in power supply and other practical designs, greatly improving the convenience of daily use, is a cost-effective choice for creators with high professional requirements.
· END

·
2