Recently, the news that British supermarkets replaced goods with "dazzling" pieces of paper surprised netizens!
These empty boxes, as well as vegetables, fruits, sandwiches printed on pieces of paper… They are all decorations that supermarkets put on the shelves to recharge.

Some netizens complained:
"Hmm… What a delicious picture of asparagus…"
"I really love these asparagus, they can grow this big in the UK. I'm sure it's the credit for our climate. "
In addition to food, shortages of daily necessities are also occurring in supermarkets across the UK.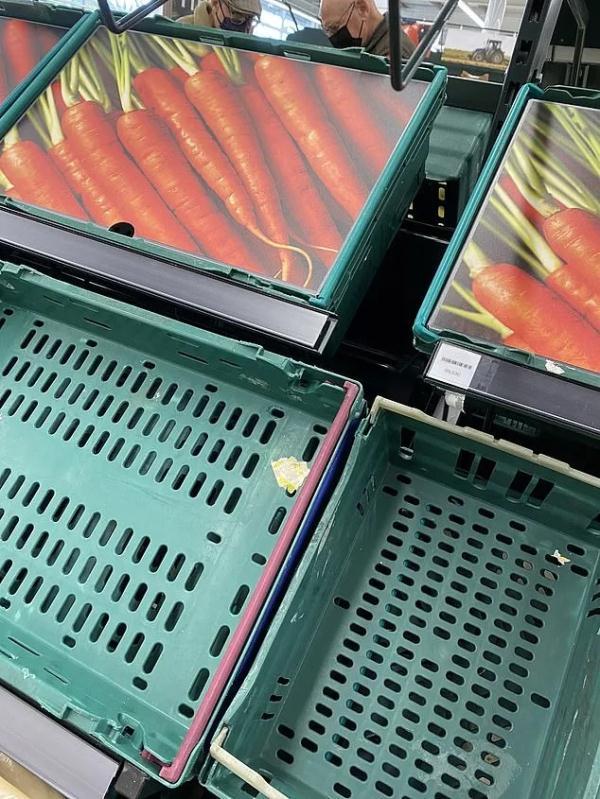 On the 20th, a consumer couldn't help but complain on social media about the picture of the merchant placing laundry detergent on the shelf: "A Tesco in Cambridge. Look closely, the middle three rows are photos. "
According to the Daily Mail, British retail group Tesco, the second-largest supermarket chain Sainsbury's, and the well-known drug-cosmetics chain Boots have all started listing "2D" products.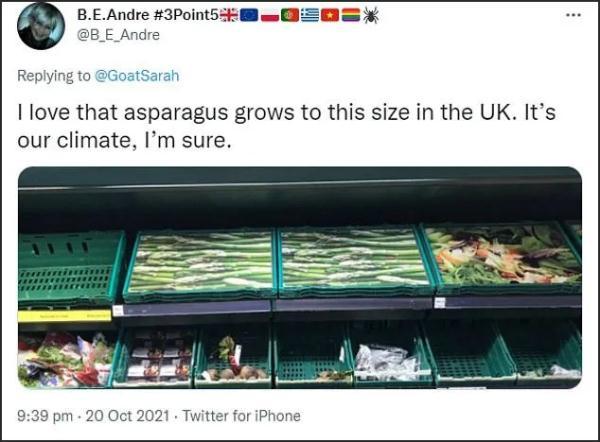 Screenshot of the Daily Mail report
According to the report, due to Brexit and the epidemic, the wages of British workers have been reduced and there is a shortage of labor. Jobs such as truck drivers, fruit pickers, and factory food processors are not recruited.
Supply chain issues have hit a variety of retail industries, from toy stores to gas stations and food supermarkets.
According to Ian Wright, president of the British Food and Drink Federation, supply chain problems will continue in the UK.
It's going to get worse, and it's not going to get better anytime soon. As a result of labor shortages, the system of maintaining just-in-time supply in supermarkets, convenience stores, and restaurants is no longer effective.
I don't think this system will work again, and what we've observed so far shows that we're in a permanent shortage right now. In the farm-to-fork supply chain, the industry's 4 million workers have been reduced by 500,000.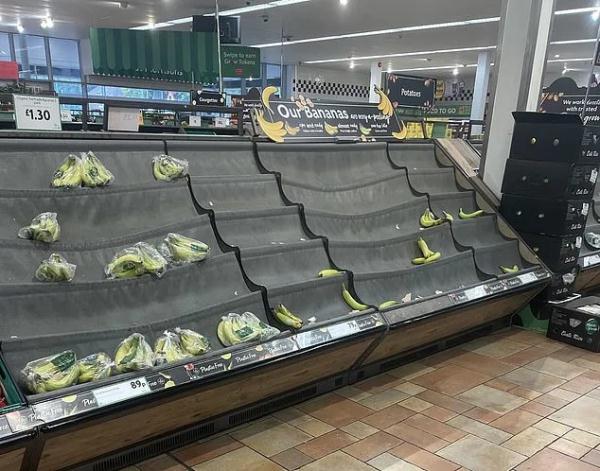 The Financial Times mentioned a similar situation in a report on the 21st. The article quoted Ryan Shorthouse, chief executive of British think tank Bright Blue, as saying that the UK is still facing a growing crisis, including rising prices, tax increases, fuel shortages, labor shortages and more.
Commodity shortage or marketing?
For supermarkets using pictures as physical objects, some insiders said that this is a marketing strategy.
According to a Tesco spokesperson, the images have been used for months and have nothing to do with recent supply chain issues.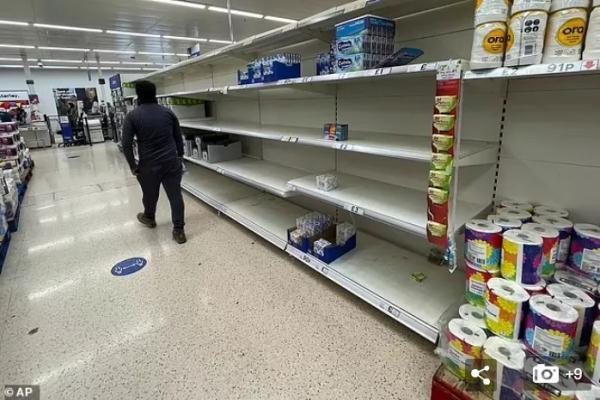 We provide images of specific large stores to replace fresh food for those stores to use when there is extra space.
British retail analyst Brain Roberts also said that putting out cardboard with fruits and vegetables is just one strategy to fill the shelves, such as putting a few bottles of ketchup or mayonnaise in the refrigerator with meat and filling the aisle with a stack of beer.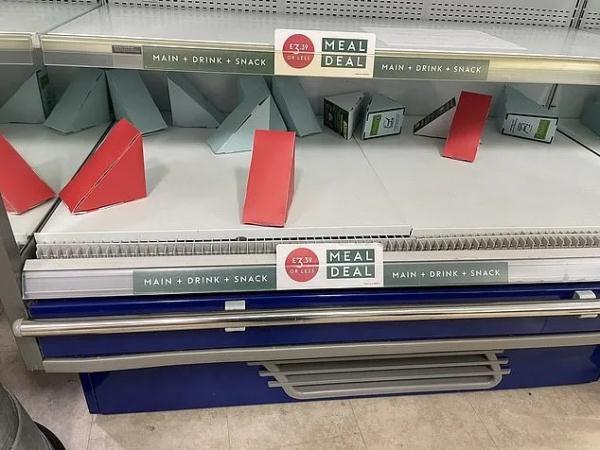 Source: China Daily