Introduction to JXPL-05KG polymer moisture-proof blocking agent
Product introduction: Polymer moisture -proof blocking materials are specifically used for new environmental protection moisture -proof sealing agents such as transformer outdoor box, institutional operation box, electric knife gates box, high and low voltage switch cabinet, exchange control unit cabinet, outdoor ring network cabinet and other box cabinets , Has low viscosity and liquidity
Model: JXPL-05KG
Packing: barrel+bottle/group
Material: chemical raw material
Net weight: 5 kg (group 1)
Related hot search: polymer moisture -proof seal, polymer moisture -proof sealing material, electric cabinet moisture -proof blocking agent, moisture -proof small animal polymer material
product description: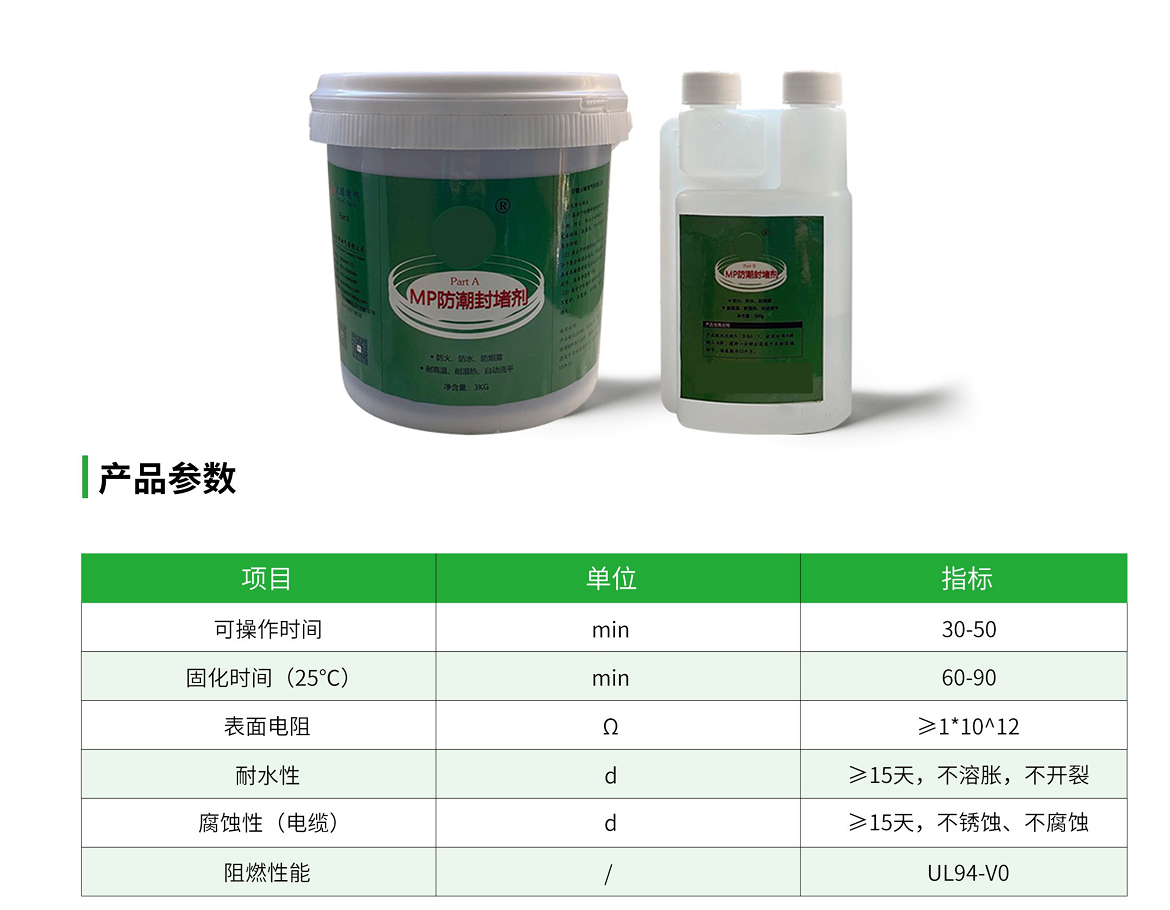 Polymer moisture -proof blocking materials are specially used in new environmental protection moisture -proof sealing agents such as outdoor box box, institutional operating box, electric knife box, high and low switching cabinet, exchange control unit cabinet, outdoor ring network cabinet, etc., which have viscosity Low, good liquidity, and easy penetration, etc., effectively prevent small animals from entering the closed cabinet from underground, thereby reducing hidden safety hazards, which can realize the tide prevention in the cabinet. Running equipment provides a solid protection barrier.
● Product characteristics:
① Flame retardant UL94V -0;
② Waterproof, moisture -proof, dustproof, and toxic gas to prevent small animals from attacking;
③ Fire fire burning retardant, low smoke and halogen, brief operation of operation, no need to assist (electricity, fire and water, etc.);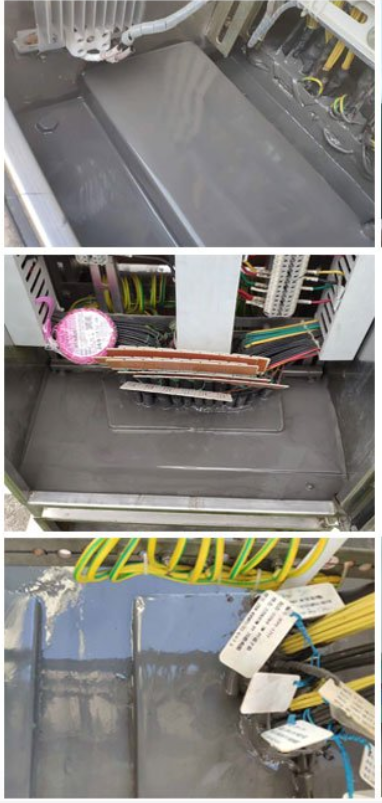 ④ The solid molecular closed -hole matrix structure has toughness, light weight and light weight after molding; it will not be broken or collapsed;
⑤ Before expansion, it flows on the seal and automatically finds the flat
⑥ Non -toxic and environmental protection, corrosion resistance, can tolerate all kinds of harsh environments;
⑦ Tightly bond with the cable sheath and the surrounding building structure, no corrosion reaction;
⑧This can be used for hanging floor or directly on the bottom plate, which is an ideal choice for electrical equipment safety protection.
● Use process:
1. Before use, first stir up the group A with full mixing, which can make the colloidal liquidity better than the static use for a long time. The adhesion ingredients in the dosage component are more uniform.
2. When mixed, comply with the weight ratio of Group A: Group B = 5: 1.
3. JXPL-03KG is a normal temperature curing product. After the injection, it is placed in room temperature and solidification. After basically solidification, it enters the next process. It takes 12 hours to deeply curing. The environmental temperature and humidity have a greater effect on curing. If the environmental humidity is too low, it can easily affect the adhesion performance of the material.
● Note:
1. The rubber should be sealed and stored. The mixed rubber should be used up at one time to avoid waste.
2. This product is a non -dangerous product, but do not import and eye. If you accidentally enter your mouth, wash it in time with water or go to the hospital for treatment.
3. After storage for a period of time, the colloid may be stratified. Use before stirring before use without affecting performance.
● Storage and transportation:
1. The storage period of polymer blocking materials is six months (below 25 ° C). It is hereby stated that if you buy it in time, if you use the product after the expiration, the company will not bear any responsibility.
2. Such products are non -dangerous goods and can be transported according to general chemicals.
3. After use, the B must be sealed and stored. It is easy to hydrolyze after contacting the air in the containing adhesion and causes precipitation, and it will affect the bonding performance.
The above is the introduction and description of polymer sealant adhesive suppliers, I hope it can be helpful to you.