Linear technology -simple solution for automation
Using Item's linear technology can easily achieve process automation, which is due to 25 pre -assembly solutions.
The necessity of process automation in modern production is getting higher and higher. By reducing unit costs and improving quality standards, industrial development has made great contributions to improving the level of efficiency.
However, its advantages can only be fully utilized without the requirements of the machine and the factory 100 % satisfaction.
This is exactly where ITEM's linear technology can give full play to its advantages, mainly because of its presets and flexibility, and there are online selection configuration tools.
Basic principle of linear technology
When it comes to automation, linear technology is one of the most popular solutions in the industry. It is strong, reliable and easy to achieve. But why is "linear"? Because in this type of system, it is performed along a shaft during exercise. The sliding part is carried by the object that needs to be moved to move before and after the axis.
Linear devices can also be combined to support two -dimensional and three -dimensional positioning. This method can complete complex procedures with lower costs.
The key components in the linear device are linear guide, which dominate the direction of movement, consisting of two parts: guide track (orbit) and corresponding transportation components (sliders).
Linear guide orientation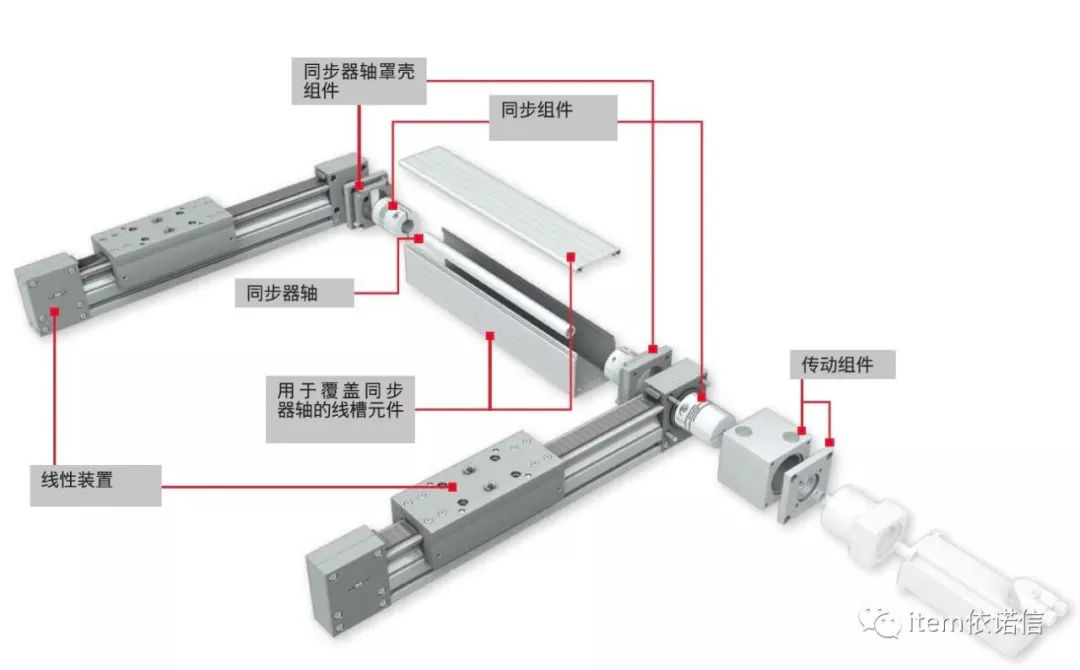 Roller rail
Such a guide rails use the roller along the circular axis. The design of the roller supports non -gap motion and ensures that they will not be separated from the guide rail.
Advantage:
Great flexibility
T -shaped slide slider
These systems are characterized by alien slider running along the alien track. Due to this alien design, sliding parts cannot be separated from the guide rail.
It is an ideal choice for applications that do not need to be completely indomitable. It is recommended to use it under tight budget.
Circular Globe bearing guide track
The key feature of these systems is that high loads can be adapted in small spaces. In the principle of multi -point contact, rolling elements are arranged to run along one line, and finally circulate along another track.
Small and excellent load distribution.
Driver technology in linear technology
Specifies are always targeted at specific tasks. They are either very fast or extremely accurate. The overall performance of the linear device mainly depends on the choice of driving technology, which has a great impact on the accuracy, speed, bearing capacity and cost of linear solutions.
ITEM provides the following driver technology:
Synchronous belt transmission device
This technology uses a tooth -shaped transmission zone to lock in a mechanical manner around the motor -shaped leather belt wheel. This mechanical lock eliminates slippery and ensures efficient transmission of force.
The synchronous belt consists of steel cables in polyurethane clocks, which has a long service life and supporting smooth operation.
Support very dynamic movements, so the cycle time is short.
Rolling Barry Device
The roller screw device is based on the precision main axis. The speed and positioning accuracy of the system depends to a large extent on the guide of the thread.
The non -rotating driving nut installed on the main shaft is equipped with a ring bearing bearings. These ring bearing bearing circulates in the thread to ensure that the nut moves along the line when the main axle rotates.
Because the ring bearing bearing is slightly larger than the track they run, the pre -tension effect is generated, eliminating the gap and supporting the bearing capacity.
When requiring accurate positioning and powerful power, the roller screw device is an ideal choice.
Chain transmission device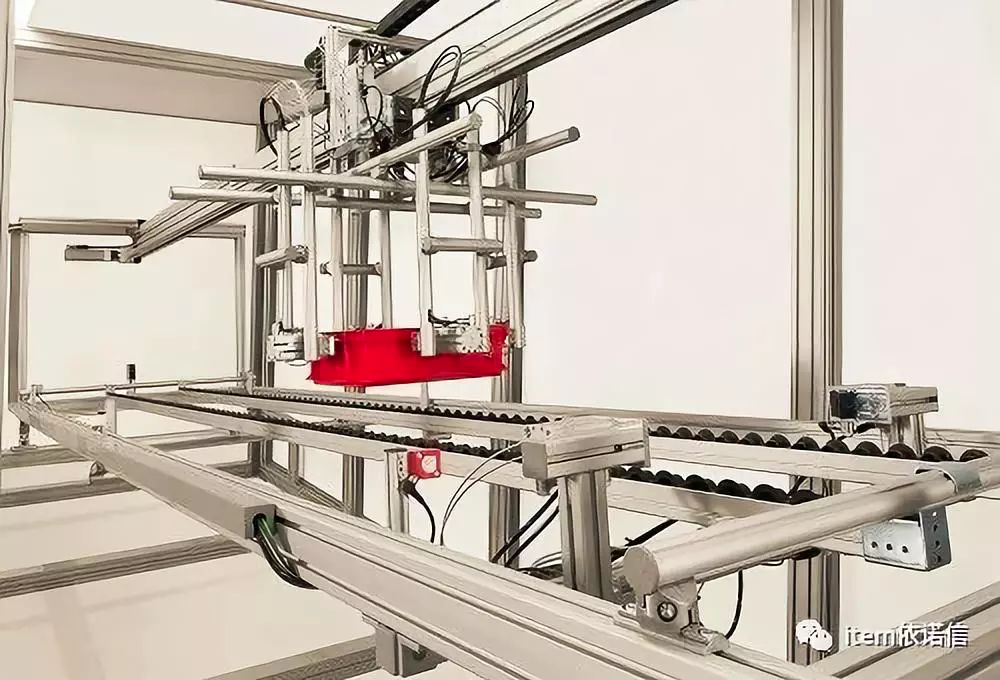 The linear device with chain transmission transmits strong power in the direction of movement, but due to design reasons, it is limited in terms of positioning and motion speed. However, they show excellent damage loads, which means that chain transmission is usually used in vertical direction applications.
Chain transmission can combat the problem of pollution, and can transmit higher power, which is very suitable for vertical movement.
This design is particularly suitable for building a rolling wheel transmission system, because the force in the chain transmission device can be converted into a rotation motion through the sprocket wheel in any position in a linear device.
Gravate transmission device
From the rack transmission device, the motion gear will lock the straight tooth strip to eliminate the possibility of slippery.
The rotation movement of the transmission motor directly transformed into a straight -line motion of slider. This makes the two applications possible: 1.) Load follow -up moving gear motion. 2.) The transmission device is fixed in place, and the load is moved with moving racks.
The rack transmission is sturdy and durable, can move heavy objects safely, and can accurately locate the equipment even in long distances.
Our advantage
Because all projects have their own needs, they also need similar linear solutions, which usually means that engineers must spend a lot of time and money to develop appropriate technologies.
They not only need to identify the required parts, but also need to combine them together to create a linear device.
Our automation system solves all these problems for them -this requires
Thanks to the 25 linear devices that are prepared for a variety of applications
More importantly, engineers can rest assured, linear device meets all technical security requirements, and combines perfectly. The basic models of these typical tasks are equipped with driver components, slide parts and accessories, so they can be installed immediately.
Choose a series of engineers to get their best technology. In addition, each series contains linear devices of various performance levels, which can be selected according to very specific needs.
Because the transmission system is not limited, our linear device is also completely flexible. This flexible plus time saves time can significantly reduce costs.
the most important is,
Our linear technology can naturally be completely compatible with the MB industrial aluminum -type assembly system.
If there are any problems, we are ready to help around the world at any time.
Advantage:
Advantage:
Advantage:
Advantage:
Advantage:
Advantage:
Product Recommendation: Full extension ball bearing drawer slide for furniture drawer