Traditional Chinese medicine cabinets, also known as Chinese medicine cabinets, medicine cabinets, and medicines, placed on the wall; their height is not nasal (1.60 meters, and ordinary people in my country are 1.60-1.80 meters), and the length of width is not ultra -arms Meter). It has the characteristics of "looking at the upper view, showing hands and edges".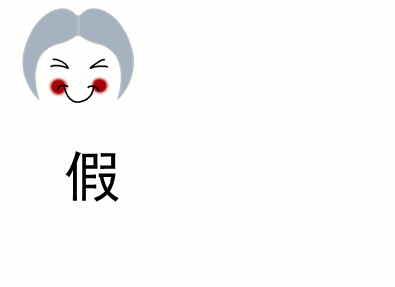 Because the medicine cabinet is up, down, left and right, it is also called the seven -star bucket cabinet. Because it is easy to take medicine, it is easy to take, and it is easy to find medicines. The bucket surface is rectangular (20 cm wide left and right, 15 cm up and down), slightly higher than the cabinet (0.2 ~ 0.3 cm). Elegant and beautiful, white and clean, purple and red, the first choice for famous masters of all ages.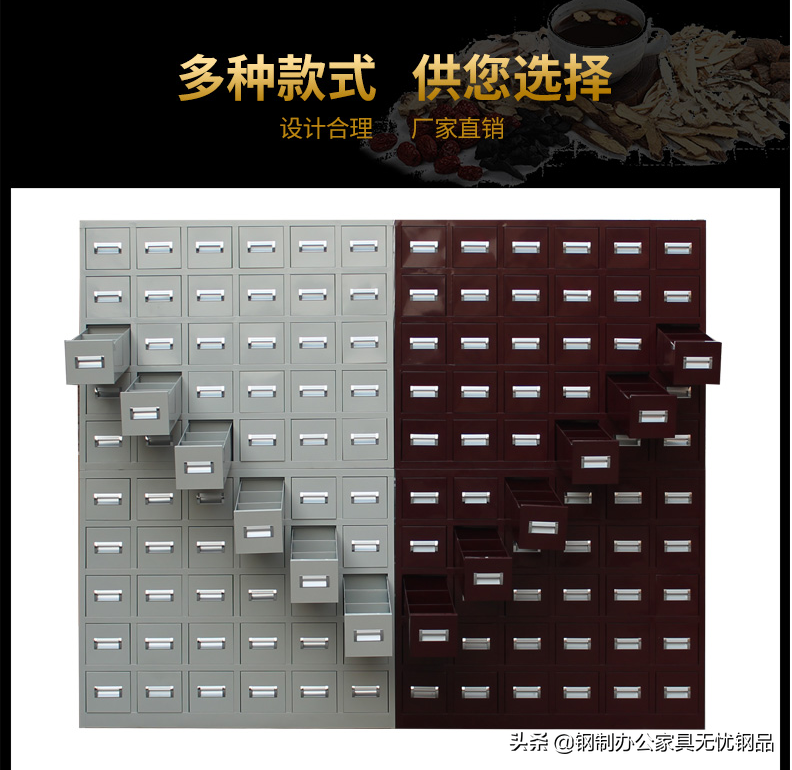 One bucket and three grids, equal to the square, can be 1 kg (1 kg) for ordinary roots, so it is called a pound. The right side of the medicine bucket is inlaid with a rubbing price board on it for retail, and 10 grams are based on 10 grams. For medicines containing sugar -containing and mucus, they are equipped with pumping caps to prevent pollution.
Characteristics: There are many types of medicines, which is convenient for drug adjustment. It is an essential medicine cabinet for hospitals such as hospitals and pharmacies.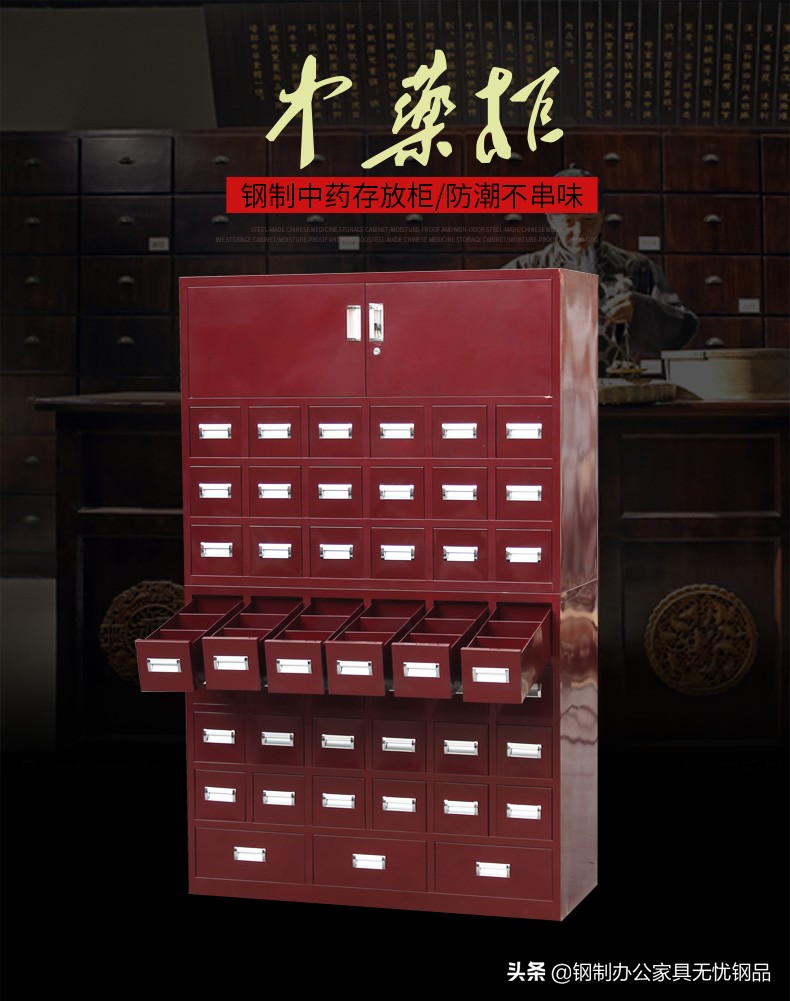 At present, the popularity of stainless steel Chinese medicine cabinets on the market. The cabinet is made of high -quality cold -rolled steel plates. The surface treatment is sprayed with poly energy fat static powder (environmentally friendly and non -toxic, no odor). The cabinet can be colorful and light gray. Each small drawer is divided into three grids, which can put more than 100 kinds of Chinese herbal medicines. Some lower drawers can put larger medicinal materials. , Anti -skewers, self -made drawers flat guide rails, pushing freely. Based on traditional styles, new styles are continuously launched. Under the premise of preserving traditional styles, it meets the needs of modern diversity, and products are sold well in all regions of the country. The company has hundreds of products such as traditional Chinese medicine cabinets, western medicine cabinets, infusion chairs, and nursing beds with stainless steel and steel plates. The development of science and technology has enabled the materials of the Chinese medicine cabinet to develop into stainless steel. Some of them are still antique in design, and some have innovated. It can be said that stainless steel Chinese medicine cabinets and original wooden Chinese medicine cabinets have their own characteristics.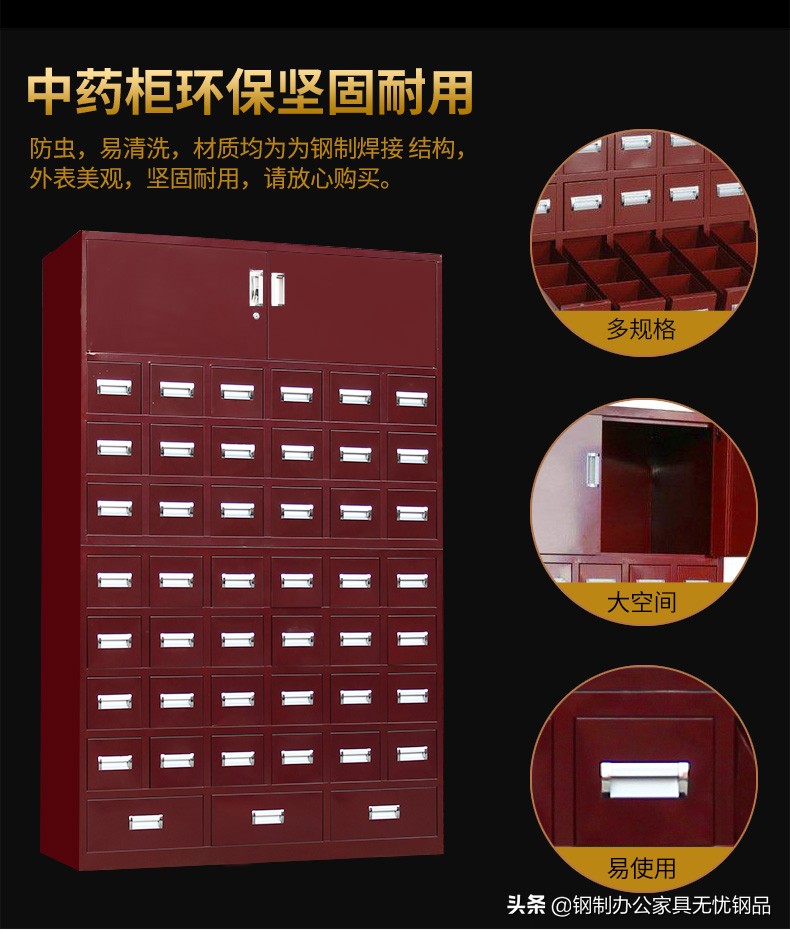 However, how to choose it, you still need to be determined in combination with your own situation.