The hottest word in the science and technology circle this year -5G. In various Internet news, "5G" occupies a headline of a large media portal. But obviously, as consumers, we seem to have a certain sense of distance for the arrival of 5G. Although the laying speed of 5G base stations in my country is very fast, it always feels that there is no 5G device on hand. Only in various types of evaluation articles, we have a distance from 5G. The device brought to you today may greatly shorten your distance between you and 5G -Huawei 5G CPE Pro.
Exterior
As a product with a high degree of completion, Huawei 5G CPE Pro seems to be no different from ordinary routers. The overall body is relatively round and simple. The bottom three indicators are used to display the operating status (5G/4G//4G/respectively Wi-Fi logo), the bottom is a button of the Huawei Hilink logo. At the bottom, there is a light blue indicator. When the net is connected normally, there will be light blue lights. The top has a large 5G logo very conspicuous.
Product definition/category concept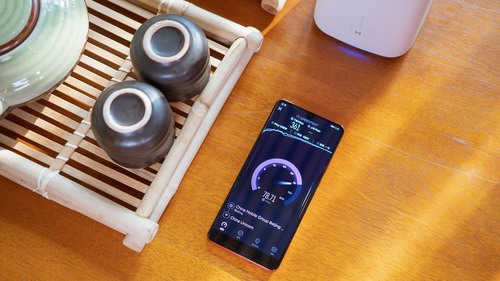 Huawei 5G CPE Pro is actually belonging to Huawei Mobile's routes. In general, it is a router that can connect network cables and plug in cards. It can insert the SIM card into the fuselage. For the Wi-Fi signal, it will allow you to quickly and efficiently access the network in the Wi-Fi signal in poor Wi-Fi signal/there are temporary networking needs/inconvenience of old house wiring.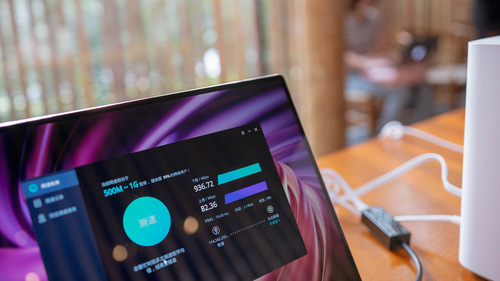 Function
As the first 5G device to obtain 5G wireless data terminal telecommunications equipment, Huawei 5G CPE Pro naturally has various advantages, such as FDD/TDD full -frequency band support, NAS/SA network support, Huawei original 5G created 5G Best Position algorithm, but these terms seem to be a bit obscure. As a consumer, we should have two points most:
1 Why do I need this device, what kind of experience can it bring to me?
2 How high is the use threshold for this device? What kind of environment do I need to get an excellent experience?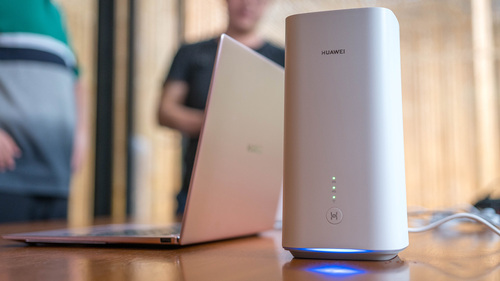 Let's talk about the first point first. The most direct experience that Huawei 5G CPE Pro can bring to everyone is -fast/fast to fly, and the measured wired connection is close to 1GMBPS, wireless connection is close to 700Mbps, which is definitely many wired broadband and Wi at present -Fi rate is far from being able to reach. It is said that this data may not be well understood. If the standard of "download speed" is expressed, the download speed can reach 120MB/s under wired connection; in the case of wireless connection, it can reach 90MB/s.
Does anyone think the Internet speed at home is fast? When downloading some smaller files (such as music/app), you can hardly check the progress bar; all the web pages are opened in seconds, downloading about 3GB of high -definition movies, it only costs about 30 seconds; and watch various kinds of online viewing online; Video, whether you are 720p/1080p/Blu -ray, you can achieve 0 buffer. The progress bar is dragged with it. Getting the almost no different viewing experience with the local video playback. Compared with the current mainstream 200M broadband, the advantages of 5G CPE Pro accessible to 5G networks are very prominent.
Besides the second point, about the threshold for usage. In fact, the use threshold of Huawei 5G CPE Pro is much lower than I expected. Under the premise of 5G coverage, you only need a 5G SIM card to get all the above functions and advantages. Even if you do n't have 5G devices and 5G mobile phones for the time being, you only need to insert a 5G SIM card for Huawei 5G CPE Pro to get the flying general network speed without upgrading any original device. So simple.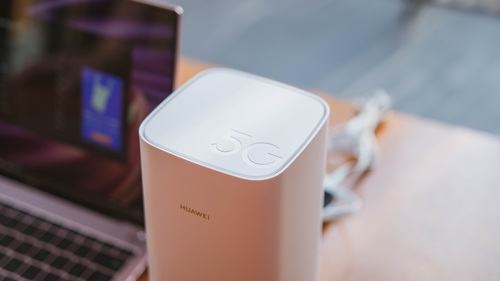 Configuration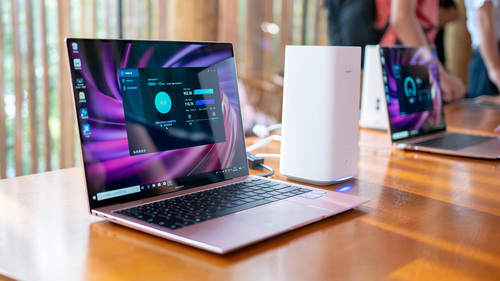 As the first 5G device to obtain a 5G wireless data terminal telecommunications equipment, Huawei 5G CPE Pro has a strong heart -Baron 5000, using a single -chip multi -mode 5G model 2G/3G/4G/5G multiple network systems are compatible with downward compatibility. The built -in Huawei's original 5G full -frequency band multi -polarized butterfly antenna, the 5G signal receiving range increased by 30%, the volume was reduced by 20%, and the 360 ​​-degree receiving signal was received. And equipped with Huawei's Lingxiao dual-frequency Wi-Fi chip, the built-in four signal amplifiers can effectively expand the Wi-Fi coverage while ensuring the quality of the wireless signal. In the actual measurement, the signal of Huawei 5G CPE Pro is indeed very reliable. The test site is still stable at the test site to connect more than ten smart home devices.
Before Xiaobian experienced Huawei 5G CPE Pro, I always felt that 5G seemed to be far away from myself, because I always thought: The broadband at home has not changed for many years. After experiencing the speed of 5G, I am afraid that I have to change the equipment at hand. However, after the emergence of Huawei 5G CPE Pro, my thoughts seemed to have changed. In fact, in my opinion, Huawei 5G CPE Pro+SIM card with a reasonable fee is perhaps a solution that can replace household broadband. After inserting a 5G SIM card, Huawei 5G CPE Pro is equivalent to wirelessly wicking wired broadband. As far as operators are concerned, the cost of human and material resources such as installation and fiber wiring is reduced. For users, it reduces operating costs and wiring troubles. As long as there is a 5G home package with the right tariff, it may really replace the original wired broadband.