Mr. Mara and Mrs. Mara have been looking for a place to live. However, every time Mr. Mara thinks it is good, Mrs. Mara said it is not good. She is always afraid that there will be foxes in the forest, but she is afraid of turtles in the water; she said she does not want to build a family in a place with a fox or a turtle. So they had to fly all the time …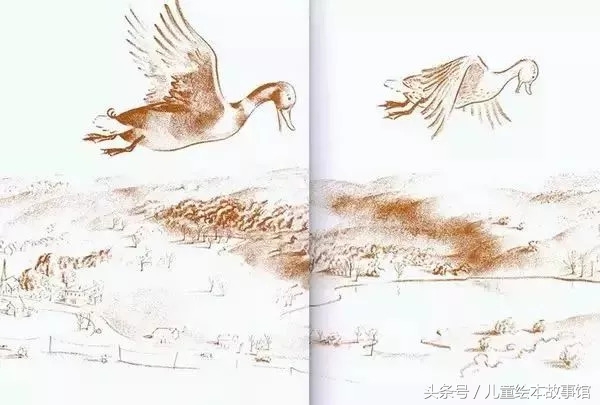 When they flew to Boston, they were so tired that they didn't want to fly forward. Just see that there is a good pond in the park, and there is an island in the pond. "This is a good place for us overnight. Mr. Mara said. So they patted their wings and flew down.
The next morning, they found some food in the mud under the pond, but they didn't find much.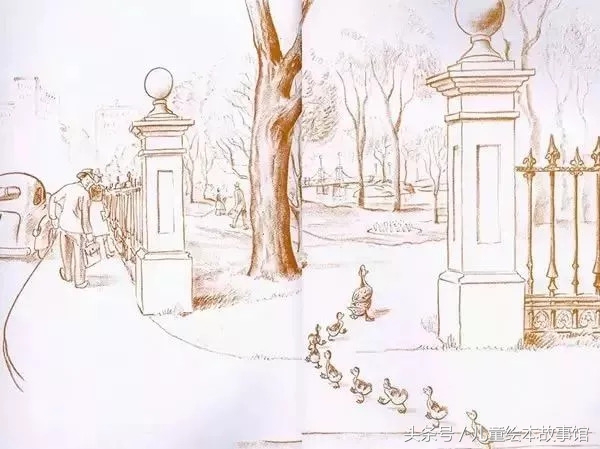 Just as they were leaving, a big bird came over. He pushed a boat full of people, sitting alone on his back. "Good morning!" Mr. Mara greets him politely, but the big bird seemed to be disdainful to answer. The people on the boat lost a lot of peanuts in the water. The Malawu followed the boat around the pond and ate a meal of breakfast, which was better than the first meal.

When they climbed ashore and walked, Mrs. Mara said, "I like this place. Why don't we make nests in this pool to raise ducks? There are no foxes and turtles here, and some people eat peanuts and rice. It is really better. "Okay!" Mr. Mara said, he was glad that his wife finally found a place suitable for her. But ──
"Be careful!" Mrs. Mara shouted. "You will be knocked down!" She gasped and said, "This is not the place where the children live, there are these terrible things. We have to find another place. "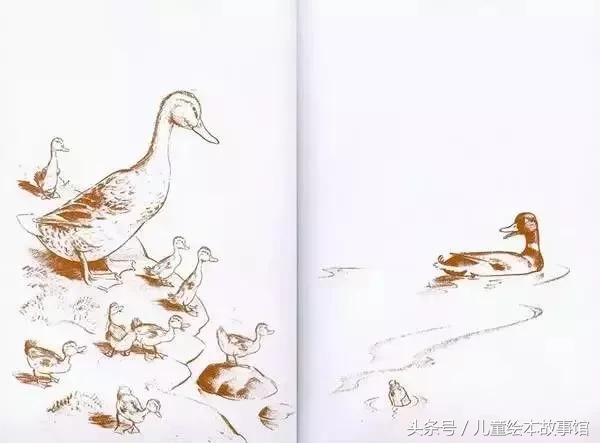 So they flew across the Hall of Peak and the State Political Hall, but they couldn't find the right place.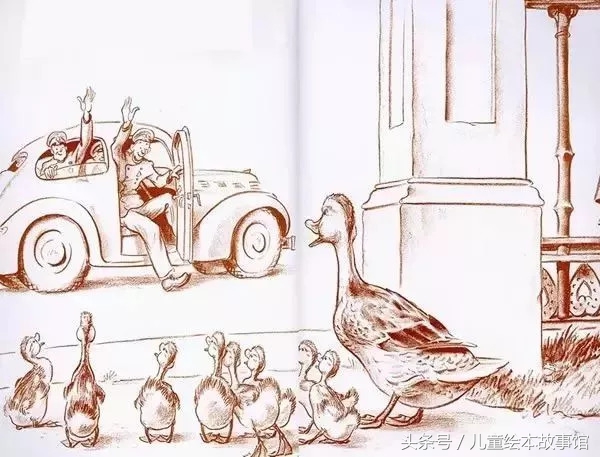 They looked at Louisburg Square, where there was no water to swim.
Then they flew over the Charles River again. Mr. Mara called: "It's better here, the island looks like a quiet place, and it is not far from the park. "Okay! That's a good place to hatch duck!" Mrs. Mara said, she remembered those peanuts. "That should be a good place to hatch duck!"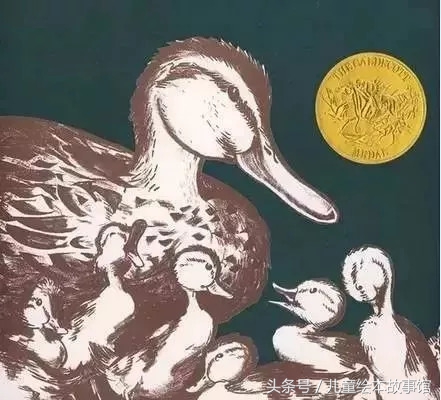 They chose a comfortable place in the grass by the water. At this time, it is just right because they are about to change hair. The old hair on their wings began to fall off, and when the new hair grew, they could fly again.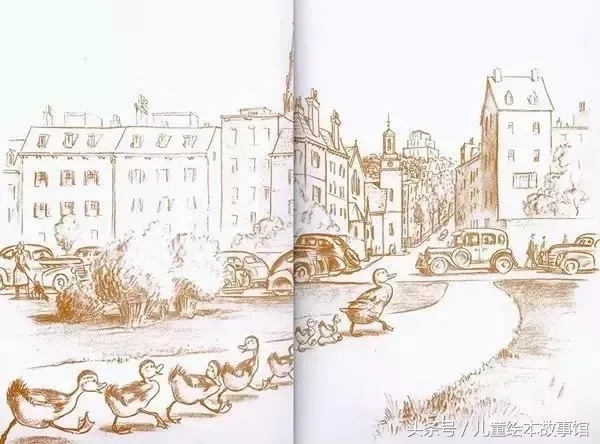 Of course, they can still swim. One day, they swim in a park on the shore and meet a police officer named Michael. Michael gave them peanuts, and Mr. Mara and Mrs. Mara visited him every day.
Later, Mrs. Mara had eight eggs in her nest and couldn't go to Michael anymore because she had to sit on the egg to keep the egg warm. Only when she drinks water, lunch, or counting eggs, will she get up and leave her nest.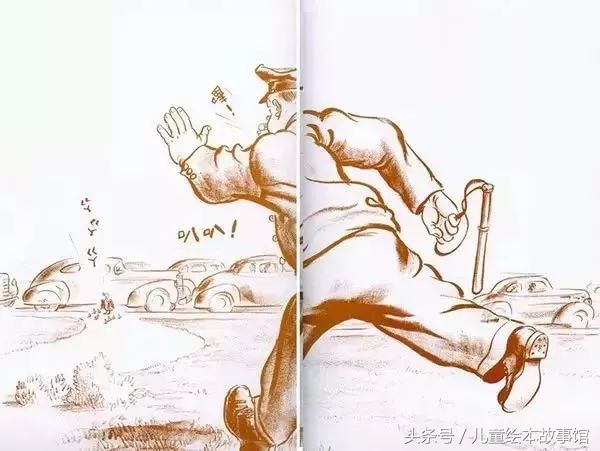 One day, the duckling hatched. The first one came out was Jack, followed by Kike, and then Rick, Mike, Nick, Victor, Pique and Cark. Mr. Mara and Mara were so proud. It is a great responsibility to take care of so many duckling, which makes them very busy.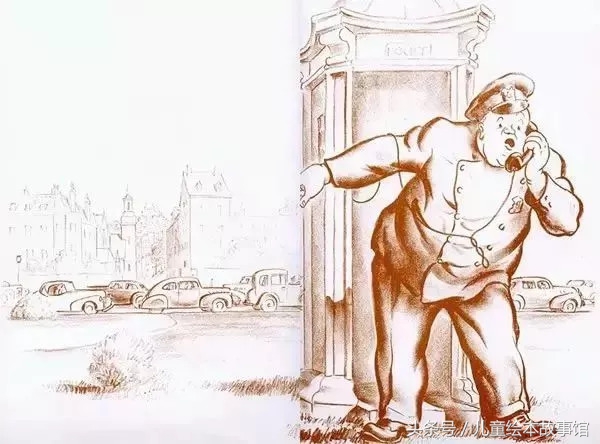 On this day, Mr. Mara decided to see other parts of the river. When he set off, he looked back and yelled, "A week later, we met in the park. You have to take care of the duckling! "" Don't worry! I can bring children very much. Mrs. Mara said she said.
She taught them to swim and dive.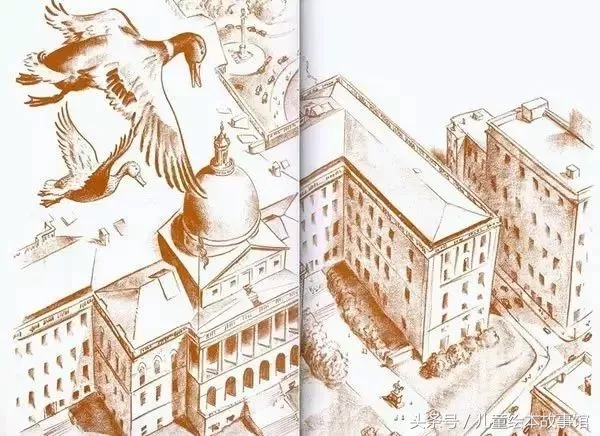 She taught them to walk in a line, and when they heard the call, they would keep a safe distance with bicycles, motorcycles and other wheels.
Finally, Mrs. Mara was completely satisfied with the performance of the children. One morning, she said to them, "Come on, children, come with me. In a blink of an eye, Jack, Kay, Rick, Mike, Nick, Victor, Pique, and Carca were arranged in a line of learning. Mrs. Mara took the lead in the water. Essence
They shook ashore and waved on the road.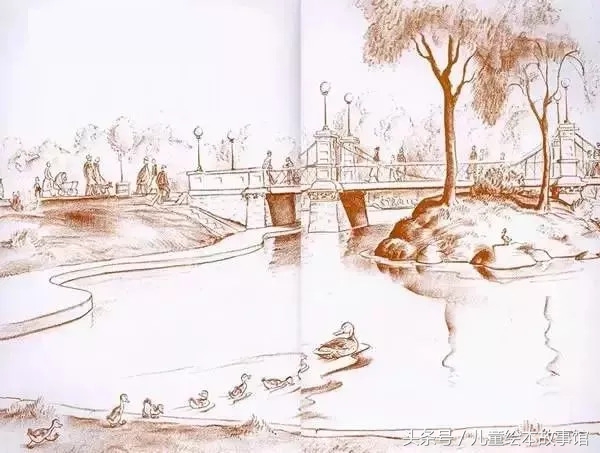 Mrs. Mara stepped forward to cross the road. "Didi!" The sound of the flying car sounded. "Gaga!" Mrs. Mara stepped back. "Ga! Ga! Ga! Ga! Garke! Garke, Rick, Mike, Nick, Vek, Pique, Pique and Cark all exhausted their little strength. The driving cars kept running and the horn kept sounding.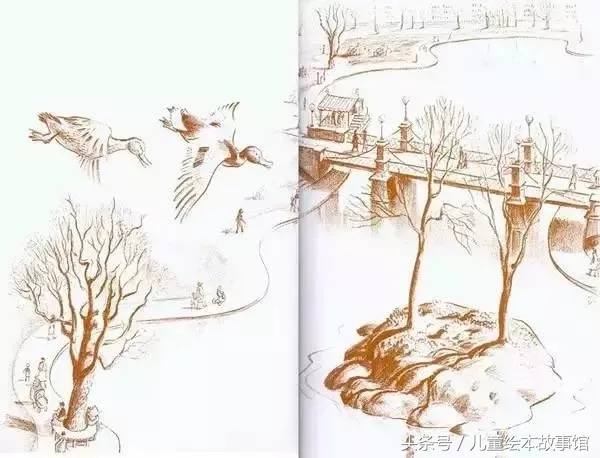 Hearing the noisy sound, Michael rushed over, and he waved his hand while blowing.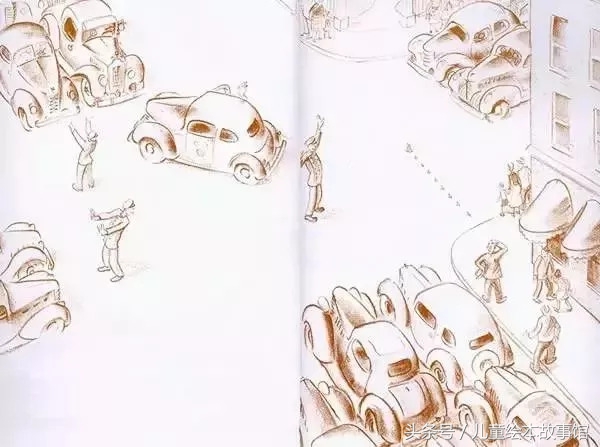 He stood in the middle of the road and raised his hand to stop all the cars, but the other hand was doing an momentum to signal Mrs. Mara crossing the road. Just like a traffic police.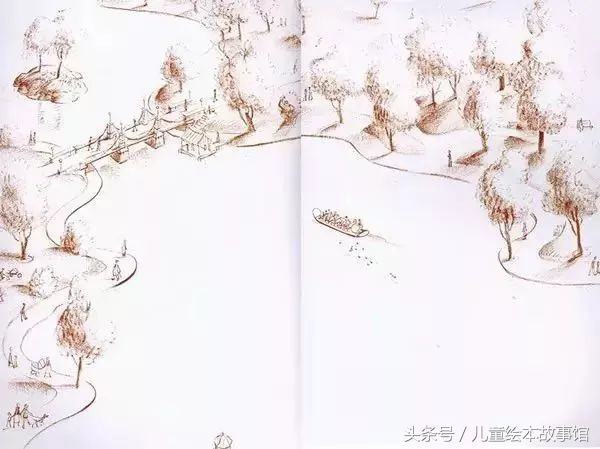 Mrs. Mara and the ducklings arrived on the other side of the road, turned to Funnong Mountain Street, and Michael immediately rushed back to his sentry box.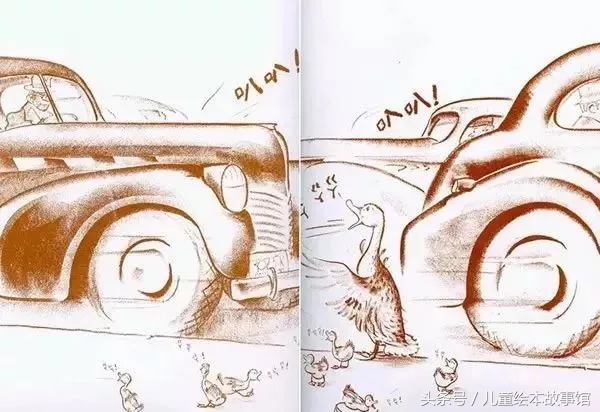 He called Clanci, the police station, and said, "There is a duck on the street!" "What?" Clanci asked. "Duck!" Michael shouted, "Send a police car, hurry up!"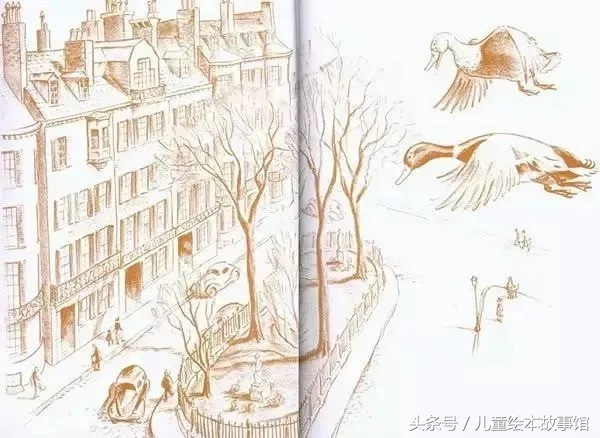 At this time, Mrs. Mara had gone to the street corner bookstore and turned to Charles Street, Jack, Kay, Lake, Mike, Nick, Victor, Pique, and Cark, and followed her.
Everyone on the road stared at them. An old lady from Peiken Mountain said, "Curious!" The man who swept the street said, "Oh, wow, it's pretty good!" Walking up, it was more vigorous.
When they walked to the corner of Peiken Street, Cransei had sent a police car and four police officers from the police station. Those policemen stopped all vehicles to stop driving, allowing Mrs. Mara and ducklings to cross the road smoothly.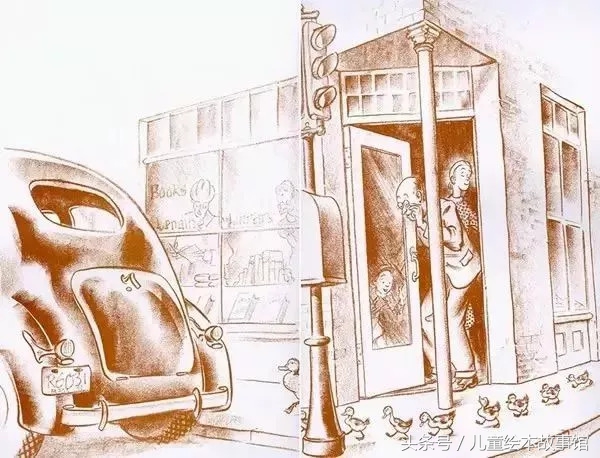 Always go to the park.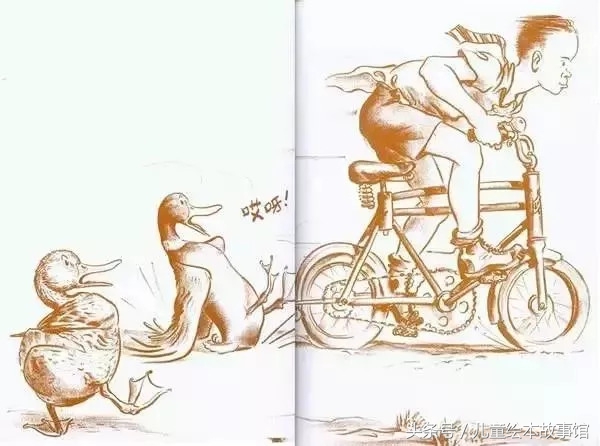 They entered the gate of the park and turned to thank the police. The police waved their hands and waved goodbye to them.
They walked to the pond and swim on the island.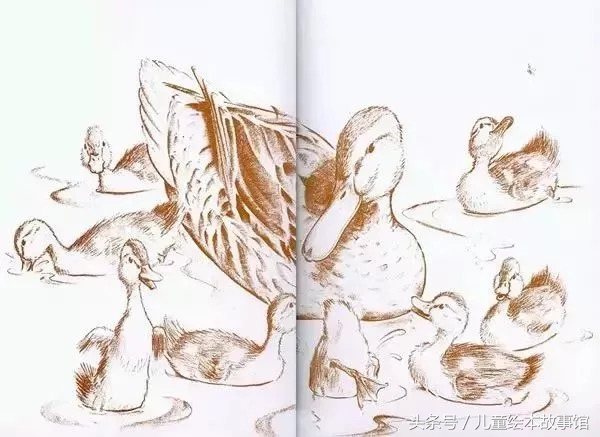 The ducklings like this island, so they decided to live here. They followed the swan boat all day to eat peanut rice.
In the evening, they went to the island again, and went to sleep steadily.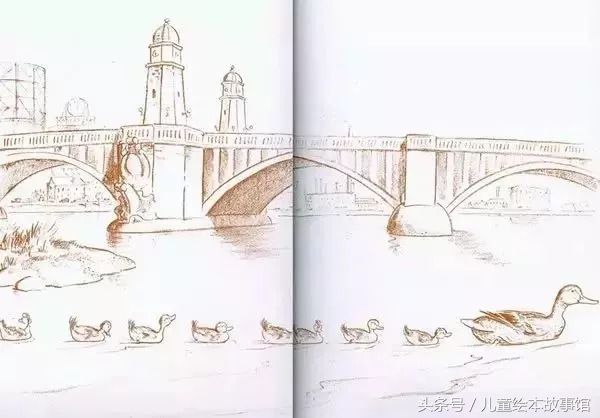 More exciting information: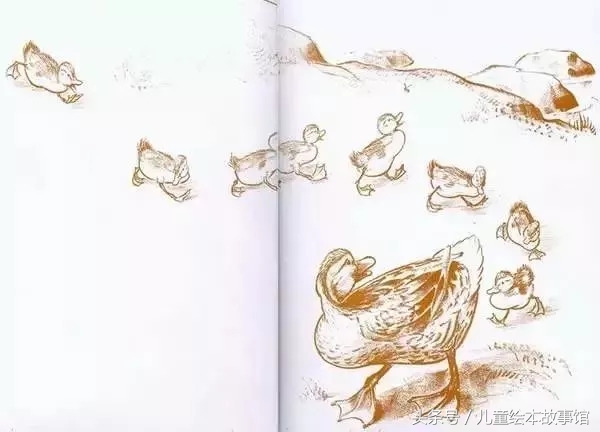 1. Pay attention to the sending "resources" to get more children's resources;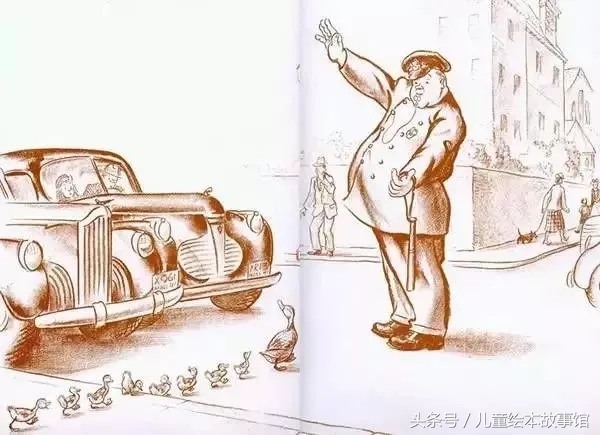 2. I hope that everyone can actively forward for more people to see, give the editor encouragement and support, and have the motivation to share more resources;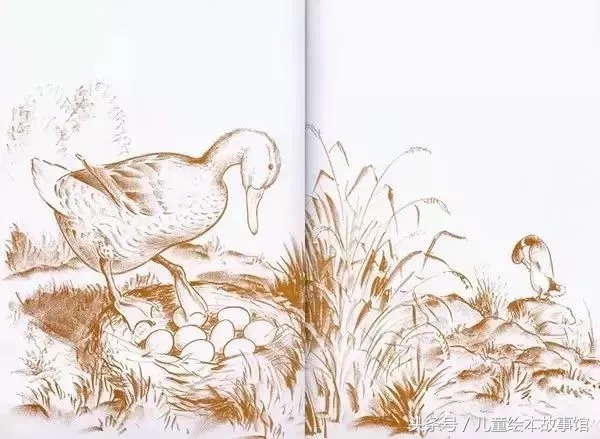 3. Because the editor set up an automatic reply, you only need to send more resources to send it: the editor will be sent: the resources can be automatically obtained. If the private message is unsuccessful, please leave a message. I will handle it as soon as possible. Thank you.