Eco-friendly refrigerants used in supermarket refrigerators can become highly flammable in the event of a malfunction. EC fans set new standards in the area of safety and efficiency.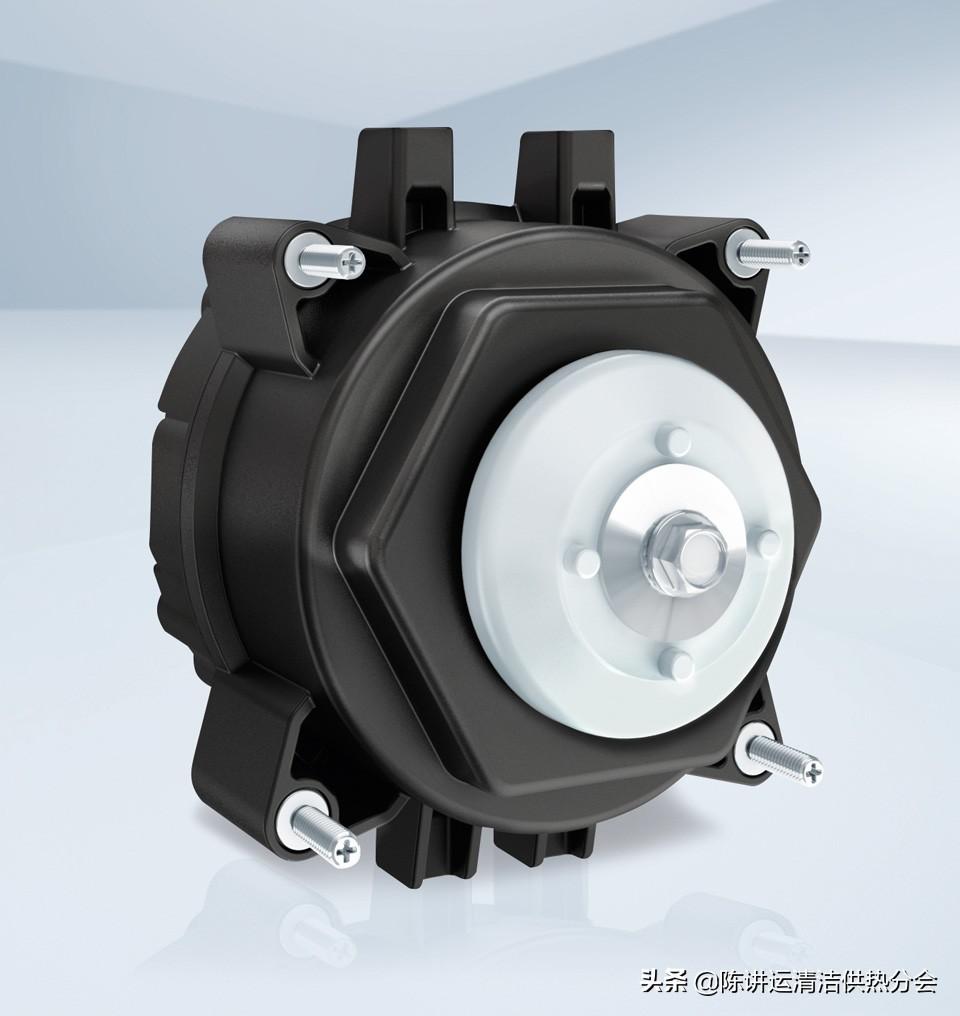 The fans used in refrigerated display cases and chillers in the commercial food sector run for a long time; They therefore offer great potential for energy savings. Due to their high efficiency level, EC fans set new standards in this field. The version according to the European standard EN 60335-2-89 is even suitable for applications involving the use of flammable refrigerants such as R290 (propane), which can form an explosive mixture with air in the event of a failure. What's more, their intelligent networking simplifies service and maintenance. Fans have become an indispensable function in supermarkets, and compact refrigerators with medium and low temperature refrigeration systems cannot do without fans.
On the one hand, the fan ensures that air circulates around the device, keeping all stored products equally cool. In plug-in refrigerators, they are also used to dissipate heat into the surrounding environment or, in the case of so-called remote systems, into a central condenser. Until a few years ago, shaded-pole motors were the standard method for driving fans. There are good reasons for this: these motors are inexpensive to manufacture, robust and built to last. However, their inefficiency level of only about 20% means that they are no longer acceptable. They have a high current consumption and also generate waste heat that must be dissipated from the refrigerator. As a result, the use of shaded pole motors is now often limited to a few specific applications.
Energy-saving solution: EC motor as power
Figure 1: Operating at over 70% efficiency, ESM motors consume one-third the power of comparable shaded-pole motors and offer demand-based speed control options.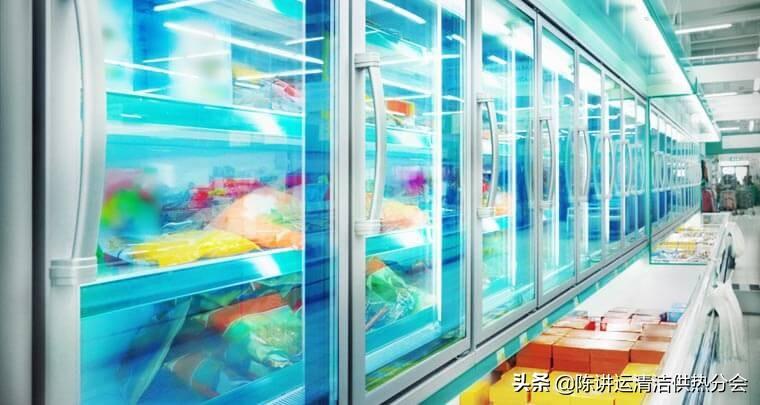 Instead, modern fan concepts are based on more efficient electronically commutated EC motors that consume approximately 70% less energy compared to older motor designs. As a specialist for motors and fans, ebm-papst has several such energy-saving motor versions in its product range, which are destined to be used as fan drives in refrigerators: More than a decade ago, energy-saving motors, known as ESMs, set new standards for fan technology for refrigeration applications (Figure 1). Operates at up to 70% efficiency, consumes one-third the power of comparable shaded-pole motors, and offers demand-based speed control options. The lower power loss of the EC motor saves more energy in the refrigerated cabinet. It is designed for a service life of more than 40,000 hours, which equates to about 40,000 hours. Continuous operation for 5 years. The compact EC motor can be used as an OEM component in combination with a separate impeller or as a complete plug and as a gaming system with perfectly matched individual components. The axial product range in sizes 130, 154, 172, 200, 230, 250 and 300 is designed to be installed under the shelves of refrigerated cabinets and freezers. In contrast, fans with diagonal impellers in 200 and 250 sizes are designed for installation on the back wall of refrigerated display cases, where installation space is often at a premium (Figure 2). Thanks to their extremely shallow design, these fans fit into tight spaces, and the diagonal fan design allows them to cope well with the higher back pressures encountered in this situation. Tangential blowers, which also operate together with EC motors and circulate cold air in the form of air curtains, have also been successfully used as an efficient solution for refrigerated cabinet applications for many years. These are particularly space-saving and quiet to operate (Figure 3).
Fig. 2: The axial product family is used for installation under the shelves of refrigerators and freezers. In contrast, fans with inclined fan impellers are designed specifically for the rear wall of refrigerated display cases.
Considering the energy savings achievable, it is even well worth converting old refrigerators. For this purpose, ebm-papst offers energy-efficient NiQ motors (fig. 4). Depending on environmental conditions, the service life of NiQ motors can exceed 40,000 hours. It is mechanically compatible with existing shaded-pole motors with efficiencies of up to 70%, and its identical mounting dimensions allow for simple 1:1 replacement. NiQ motors can also be fitted with axial impellers with diameters from 154 to 254 mm to provide an energy-saving solution.
Reliability: Always keep an eye on the fan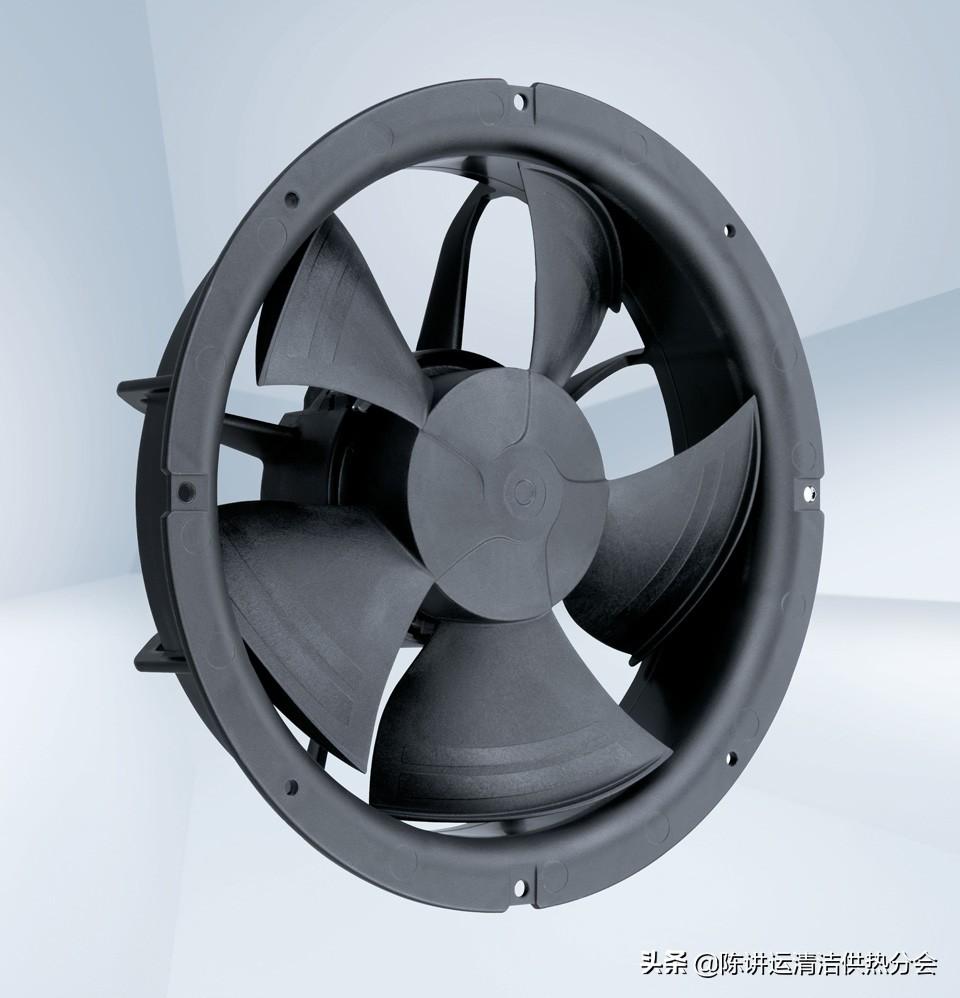 Figure 4: Energy-efficient NiQ motors are mechanically compatible with shaded-pole motors and allow for simple 1:1 replacement.
In addition to the lowest possible energy consumption, reliability is another important aspect of supermarket refrigerators. Standard elements up to 1.25 m long are usually equipped with one or two fans. If a fan fails, it is important to locate and correct the failure quickly without any adverse effects on the cooling chain and before any food spoils. Preventive maintenance and fan monitoring are also useful.
In this case, networking via serial interface to communicate via MODBUS-RTU is helpful. It allows multiple monitoring, control, and regulation functions to be performed in real time through remote monitoring. For example, motor operating times can be monitored in terms of preventive maintenance and the relevant fans can be simply positioned when service work is required. Networking via the MODBUS-RTU communication protocol also allows for quick adaptation to changes in operating conditions, e.g. faster cooling temperatures can be reached after a defrost cycle by increasing the fan speed.

Does it really always have to be ATEX?
Another major issue regarding refrigerated cabinets is the refrigerant used. Modern refrigerants must be environmentally safe, have a low global warming potential, and provide good refrigeration performance. As of 1 January 2015, this is regulated by Directive (EU) 517/2014 (also known as the F-Gas Directive). Therefore, in addition to ammonia and CO2, natural refrigerants such as isobutane, propane and propylene are gaining popularity as ecological alternatives to (partial) halogenated refrigerants. However, in the event of a malfunction, non-toxic hydrocarbons form an explosive mixture with air.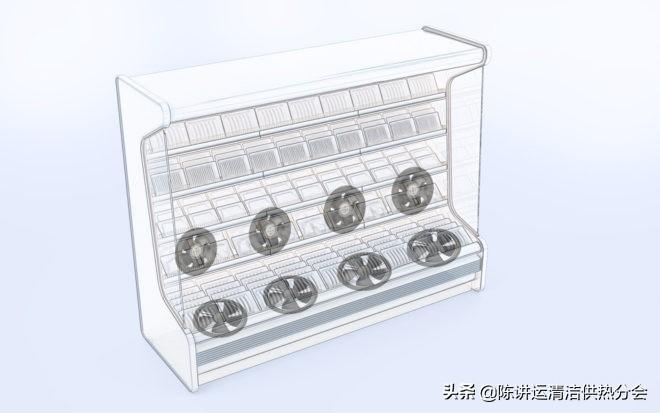 Regulation (EU) 517/2014 on fluorinated greenhouse gases
Directive (EU) number 517/2014 on fluorinated greenhouse gases, also known as the F-gas Directive, has been in force since 1 January 2015.
ebm-papst motors and complete systems meet the requirements of the European standard EN 60335-2-89 (standard for household appliances) and can therefore be safely used in cooling applications in this area. This is perfectly adequate for most refrigerated display cases, as their cooling circuits operate at the standard maximum refrigerant dose of 150 grams. In this case, it does not make business sense to use ATEX components. It is also not enough to use only motors with the ATEX label. The entire fan must be properly approved and the operator must define the explosion hazard zone. The latter is often particularly difficult to implement in supermarkets. Therefore, in the case of large-capacity refrigeration circuits, a split circuit may be suitable. If this is not feasible, there is indeed another practical energy-saving alternative that users can use with peace of mind, even at refrigerant doses of more than 150 g: ebm-papst can also offer fans equipped with ATEX-certified II 3G nA IIA T4 energy-saving motors. The fans comply with the ATEX standard EN 60079 and are therefore also authorized for use in large refrigerated display cases as well as in composite and cascade systems.