The popularity of ultra-thin TVs has not brought about an improvement in sound quality because of the improvement of picture quality, and even the sound quality of many ultra-thin TVs cannot be listened to at all, which is a relatively embarrassing status quo at present; Therefore, equipping the TV with a simple Soundbar speaker has gradually become a consensus among everyone. To this end, Huiwei M200-Bar wireless Soundbar active sound response came into being, which will subvert your perception of traditional home theater. In this video, we will take you to learn more about this product and what kind of cinema-level sound effect it can bring you.
Video loading…
Click to watch the video
Huiwei M200-bar
The overall appearance of Huiwei M200-Bar is a bar cylinder structure, with a slender and thin shape, which is very conducive to placement. The box is wrapped in rosewood grain material, and the front is a magnetic flexible dust screen cover, which has a classical and atmospheric shape, and can also add some elegant taste to the home when placed in the living room.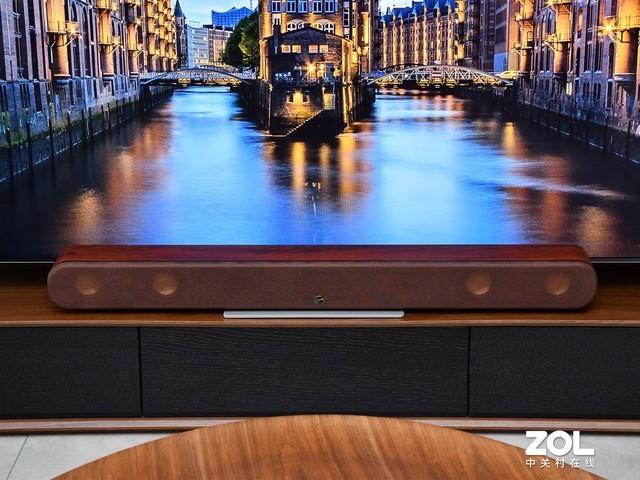 In terms of units, the M200-Bar consists of two equal magnetic band tweeters and four (3-inch) metallic mid-bass. The six units are placed on both sides of the speaker, and the frequency response can be easily extended to more than 20kHz through Huiwei's professional acoustic tuning. At the same time, in order to improve the sound quality, Huiwei engineers also adopted a diffuse acoustic horn design to ensure that the high frequency has better directivity and makes the sound image positioning more accurate; The two-channel power of 56W without distortion can fully meet the powerful sound effects required for daily movie watching.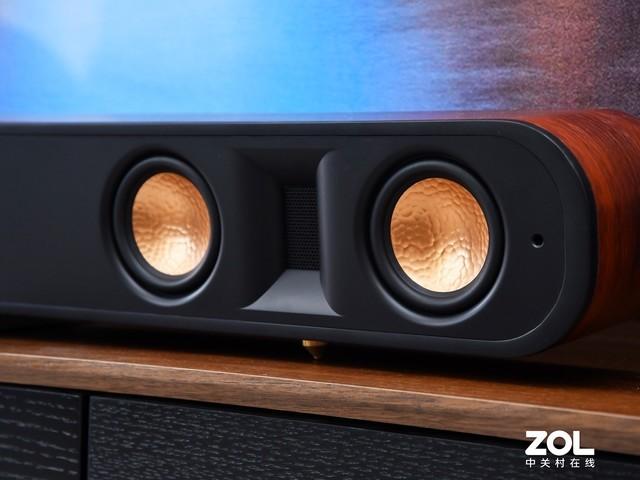 In terms of interface, M200-Bar is equipped with various commonly used input ports, including line input, optical input and coaxial input, which can be connected to various ultra-thin TVs, game consoles and other devices for high-fidelity wired connection. In addition, wireless audio transmission can also be carried out through Bluetooth 5.0 that supports aptX HD decoding, which can also achieve high-fidelity transmission of audio signals.
The slim and elegant shape of the Huiwei M200-Bar is very suitable for modern and simple home environments. The combination of all-metal diaphragm units makes its sound performance very distinctive, the sound quality is crisp and translucent, and the resolution is amazing, bringing you a true Hi-Fi listening experience.