A toy telephone walkie-talkie manufactured in 1958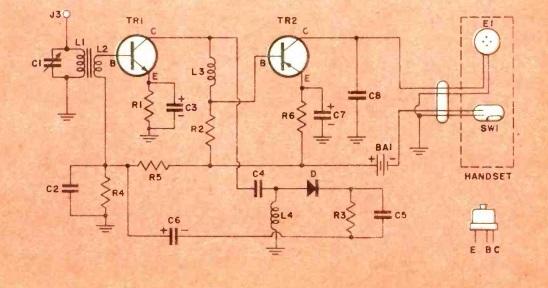 The December 1958 issue of Electronic Pictorial magazine improved the concept of the traditional appearance of radio by turning the radio into a two-transistor telephone and installing a tuning knob on the dial. Thanks to the toggle switch installed in the receiver, the radio can be switched on and off automatically.
The dual transistor circuit "reflects" one of the transistors by using it as an RF and AF amplifier, allowing a small radio player to receive all local stations at a better volume. If things are good, he may listen to distant radio.