Wire: 8 strands of medium gray cashmere, 2 strands of dark gray cashmere (cashmere total 1 pound and 7 taels), 2 strands of medium gray mohair 6 taels
Needle: 7mm, 8mm
Size: Bust circumference about 125, length 104cm (97cm when weaving, long after washing and wearing) See illustration for details
Above
Weaving instructions: Main body: divided into two rectangular loaves (as shown below), each piece is 194cm long and 40cm wide. Use 7mm needles to knit 42 rows of single ribbing (7 needles on the side of the placket are flat needles, to be folded in and stitched), change 8mm knitted flat needles (that is, one row of lower needles and one row of upper needles), knit 190cm and then knit 6 rows of single ribbed needles, a total of two pieces.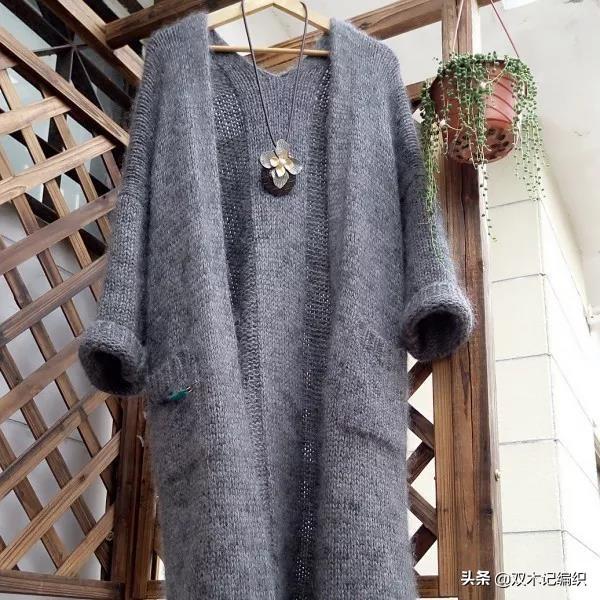 Sleeve: use 7mm needle to knit 36 single ribbed 6 rows, change 8mm knitted flat needle, press 8-1-3, 6-1-3 to add needles, a total of 48 stitches at the widest point, and then knit 3 rows flat, front side needle harvesting. Sleeve dimensions are illustrated below
Pocket: I knit this piece in a digging pocket, but the effect is the same when knitted and sewn, and the position is easy to control. 8mm needle from 18 knit flat needle 22 rows, change 7mm knit 6 rows of single ribbed needle, front stitching, it is best to fix it with a small pin when stitching.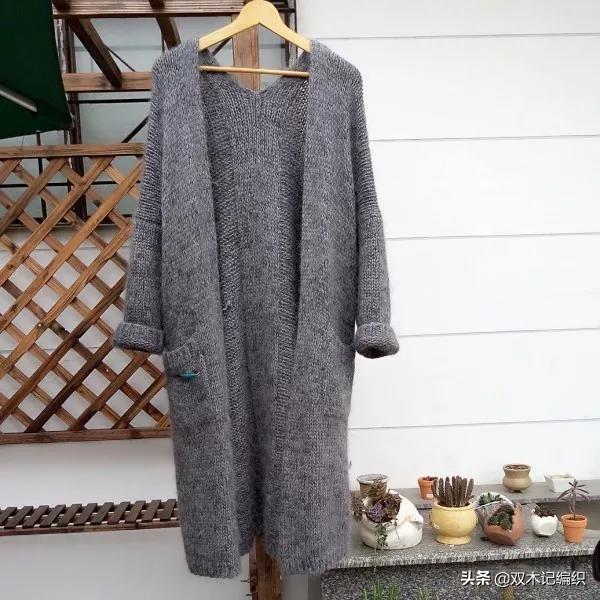 Stitching: The difficulty of this dress is in stitching, be patient.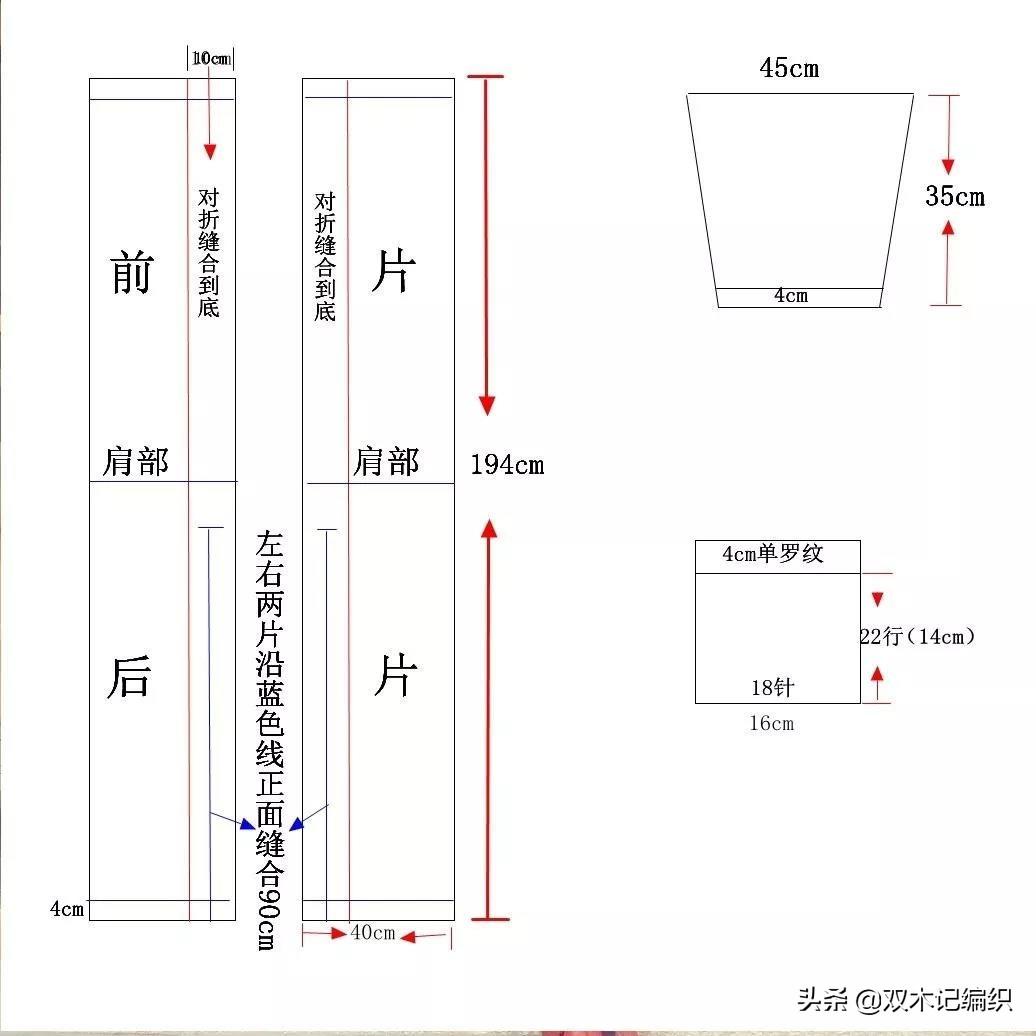 As shown in the illustration: first suture the back piece, count the left and right pieces to each side 7 stitches, and stitch the two pieces from the front according to the position of the blue line, about 90cm. Next: The left and right pieces are folded and stitched in half to the end, as shown in the figure, the edges are sewn on the red line, so that the front piece will naturally form a collar and placket, and when stitching, you can use other color threads to sew the suture trajectory first, and then the sewing efficiency will be higher, and there will be no stitching. The sleeves and bodice are stitched in the same way as in ordinary sweaters.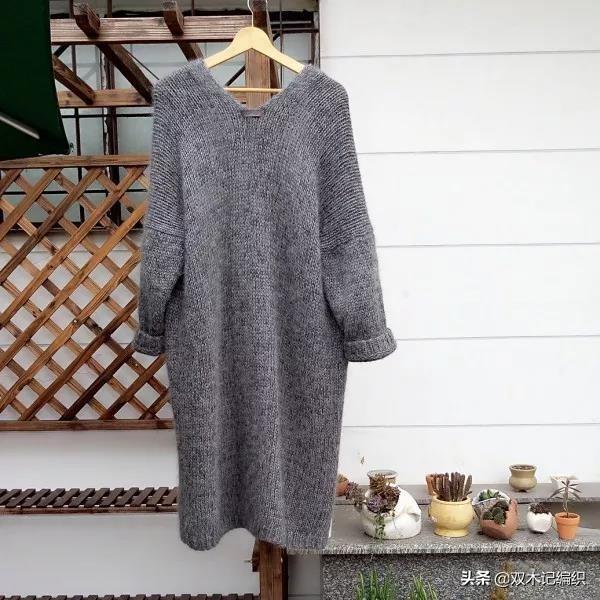 Author: Feel free